Rapa Nui e-mails & Travel Journal entries,

December 2003 thru March 2004

By the time of my 2004 trip, these emails had become so infamous that it almost became a duty to write them. However, during this trip I had far less access to the internet, so I could not send messages as consistently as in previous trips. Thus the Travel Journal was born. This website was up an running, and it was faster for me to write messages offline, then quickly upload the page whenever I could. So this journal offers the most insight into Rapa Nui, especially the Tapati festival.

The links on this page are still under construction, and I apologize for the inconvenience. To read the Tapati entries, please see the February Travel Journal dates.

Table of Contents:
12/12/03 EM: Back To Rapa Nui!
1/11/04 TJ:
2/10/04 TJ:
12/13/03 TJ: Hawai'i
1/11/04 EM: The adventure so far
2/11/04 TJ:
12/14/03 TJ: Tahiti
1/12/04 TJ:
2/12/04 TJ:
12/15/03 TJ: Rapa Nui!
1/23/04 EM: Vacation TO Hawai'i (**)
2/13/04 TJ:
12/16/03 TJ: Hanga Roa, Rapa Nui
1/13/04 TJ:
2/15/04 TJ:
12/17/03 TJ:
1/14/04 TJ:
2/16/04 TJ:
12/18/03 TJ:

1/14/04 EM: The Travel "Episode" -

Making Plans (*)

2/17/04 TJ:
12/19/03 TJ:

1/15/04 TJ:

2/18/04 TJ:
12/20/03 TJ:

1/15/04 EM: The Travel "Episode" -

2/19/04 TJ:
12/21/03 TJ:

1/16/04 TJ:

2/20/04 TJ:
12/22/03 TJ:

1/17/04 TJ:

2/21/04 TJ:
12/23/03 TJ:

1/17/04 EM: The Travel "Episode" -

2/22/04 TJ:
12/24/03 TJ:
1/18/04 TJ:
2/23/04 TJ:
12/25/03 TJ:
1/24/04 EM: The Journey Towards Home
2/24/04 TJ:
12/26/03 TJ:
1/31/04 EM: Leaving again
2/25/04 TJ:
12/27/03 TJ:
1/31/04 TJ:
2/26/04 TJ:
12/29/03 TJ:
2/01/04 TJ:
2/27/04 TJ:
12/30/03 TJ:
2/02/04 TJ:
2/28/04 TJ:
12/31/03 TJ:
2/03/04 TJ:
2/29/04 TJ:
1/01/04 TJ:
2/04/04 TJ:
3/01/04 TJ:
1/02/04 TJ:
2/05/04 TJ:
3/02/04 TJ:
1/04/04 TJ:
2/06/04 TJ:
3/03/04 TJ:
1/06/04 TJ:
2/07/04 TJ:
3/04/04 TJ:
1/09/04 TJ:
2/08/04 TJ:
3/05/04 TJ: 'Defamation of Character'
1/10/04 TJ:
2/09/04 TJ:
3/06/04 TJ: The last entry
(*) These e-mails were not sent
(**) Arranged for flow of content rather than sequence of dates
EM: Email; TJ: Travel Journal Entry

August 2000 thru May 2001 e-mails January thru March 2003 e-mails

Home Rapa Nui Journal Picture Archive Polynesian Language References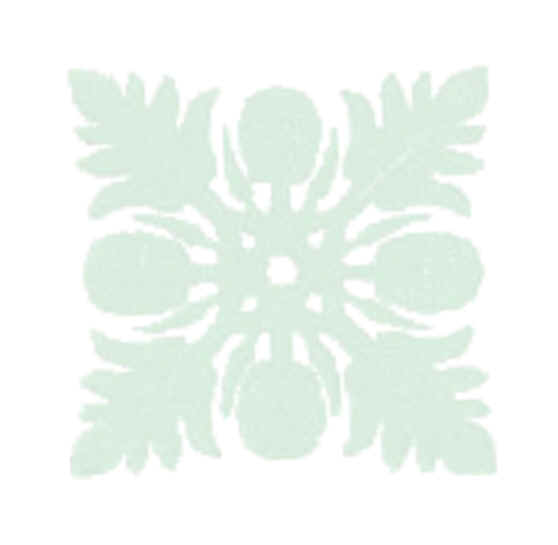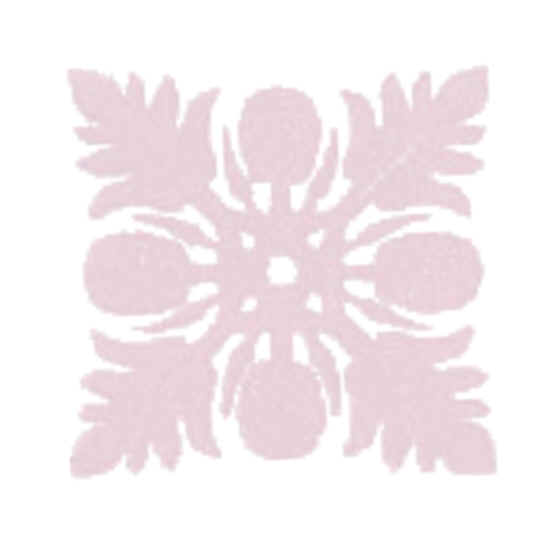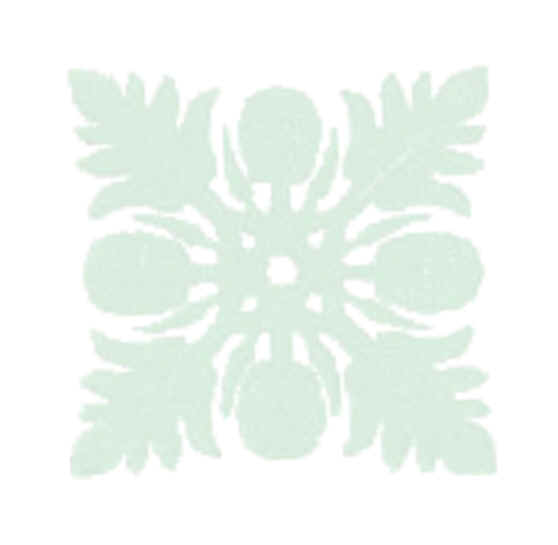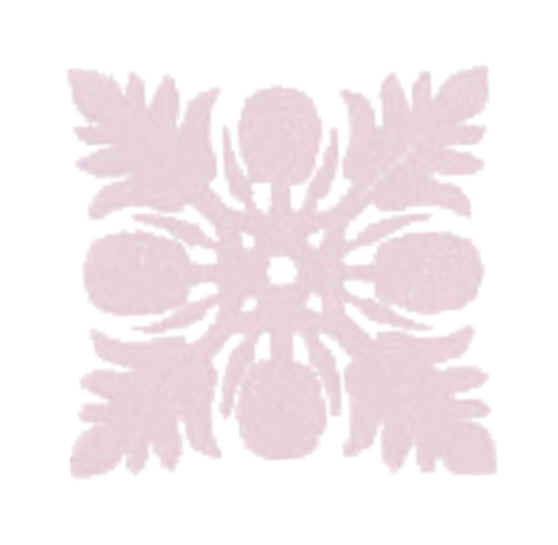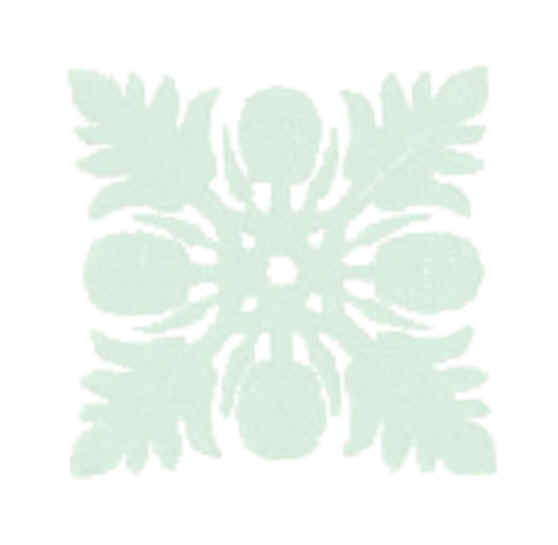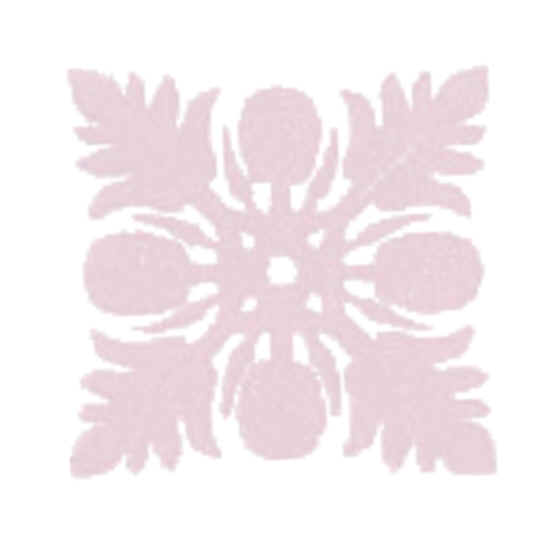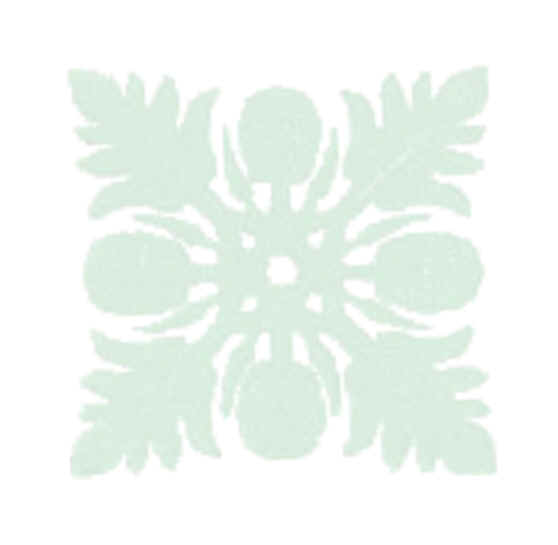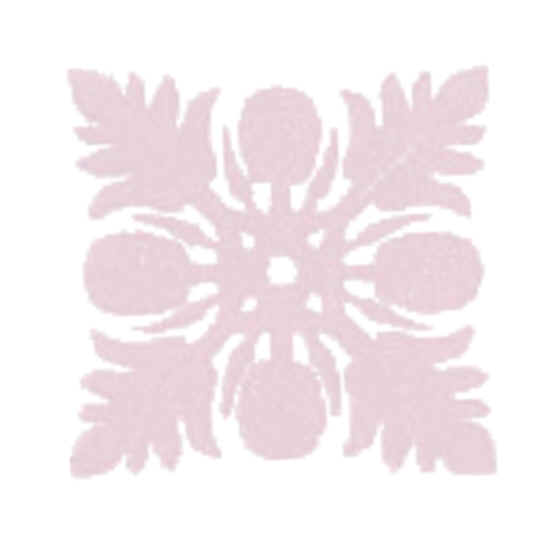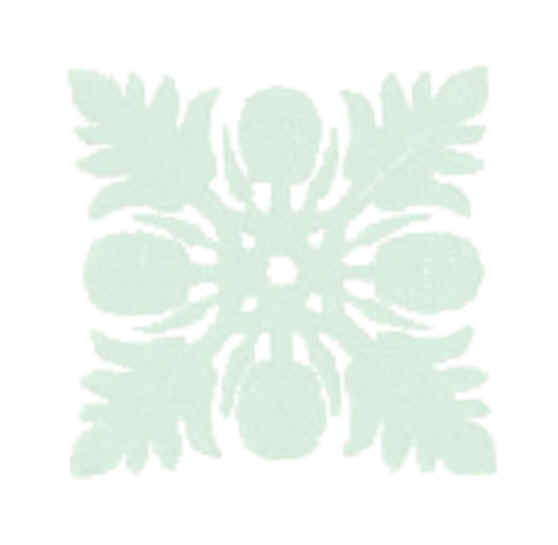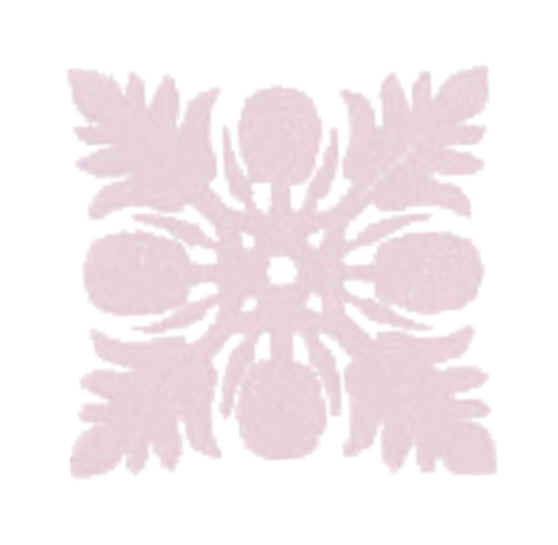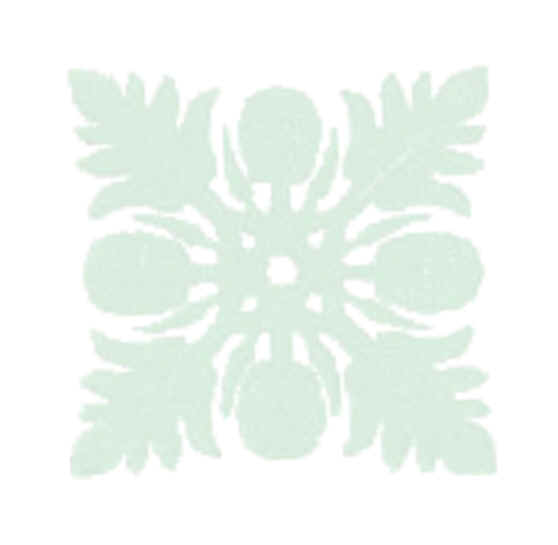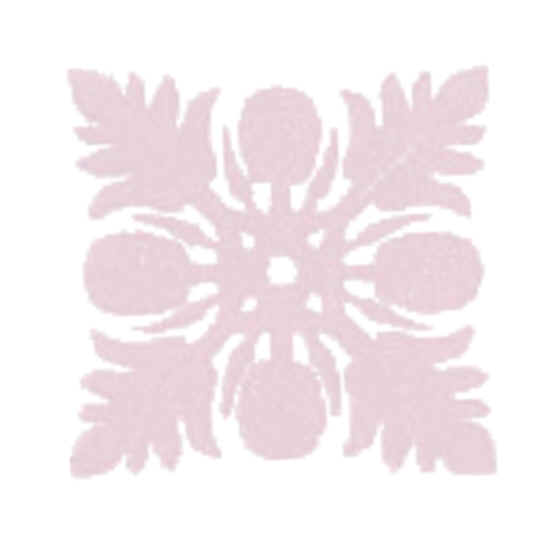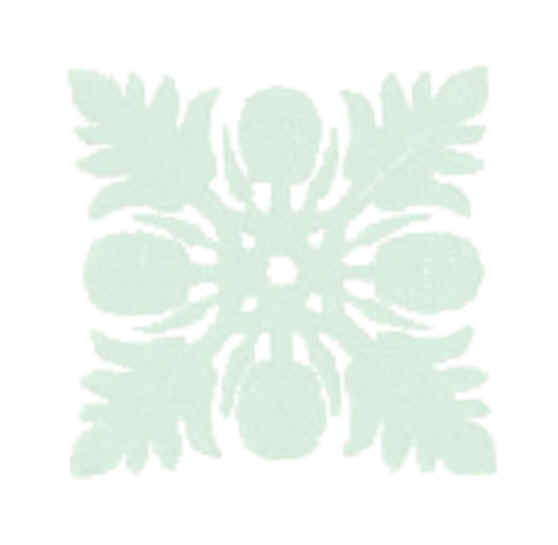 Email Date: December 12, 2003 Back To Rapa Nui!
Aloha Everyone!
Well, I'm off once again! I leave tomorrow (Saturday, Dec. 13, 2003) for my latest trip to Rapa Nui. I guess it's becoming a habit with me... But, at least this time I'll be embarking on a completely new adventure - I'm going to tour Chile for a bit, hopefully stop in Peru to see Macchu Pichu, then I might even tack on a quick romp in Europe before I come back.
I just wanted to send off a quick note to all of you - I will, as usual, be updating my website during my adventure. I've got a digital camera with me this time, so I can post pictures much faster than with my previous trips. I can also take 15 second and 70 second videos (no sound, though...) which I will also be posting on the site from time to time...whenever there's anything interesting to show. I'll also try to update my current adventures page regularly to tell any interesting stories.
Likewise, I have been updating the site quite a bit over the last few months, so if any of you haven't been there in a while, go check it out. I've finally got 3 picture albums up and running from my previous trips. (The picture albums don't work very well if you have a dial-up connection...sorry.) I'll put up a few more during this trip. www.theulutree.com
This e-mail list that I'm sending this message to is pretty old, so if any of you want off the list, just send me a quick response and I'll take care of it.
Finally, to those of you who I do keep in regular contact with - I CANCELLED MY CELL PHONE. I'm leaving tomorrow so don't bother calling after 2 p.m., because I won't have it with me, and there's no way I'll be able to check any messages after the service is discontinued. So if you don't talk to me personally tomorrow - sorry! I'm hoping to reconnect once I return in late April, but it's a gamble as to whether or not I'll get the same number.
So take care all, have a joyous holiday season, and I'll see you when I get back!
Back to Table of Contents Back to Top of Page
Saturday, December 13, 2003: Hawai`i - I leave today! As unprepared for this trip as I have been feeling over the last two weeks, it's surprising to find how prepared I actually am. I even left my house early and arrived at the airport early...for the first time ever! What a shock! I'm not looking forward to the day ahead of me though. I have to wait a day in Tahiti, and that is always an unwanted delay.
Sunday, December 14, 2003: Tahiti - Today is payback. I've never enjoyed Tahiti much, and I realize now that it's not really the island's fault. It's all really due to situation... Whenever I'm here, it has always been en route between Rapa Nui and Hawai`i, so Tahiti is never where I truly want to be at the time. I'm always there either waiting to get to my real destination, or I'm there missing the place that I just came from and longing only to go back. I've never been to Tahiti because I was "going to Tahiti."
And, whenever people have asked, I've spoken my mind...as politely as possible, but still saying what I truly felt. I said that I, personally, don't like Tahiti much, and that it looks just like Hawai`i except that everything there is infinitely more expensive, there are about 200 times more mosquitoes, and it's so hot that you feel like you're in a sauna that you can't turn off. The main island itself doesn't really have any nice beaches to speak of either, and because of the normal outside temperature, the ocean water feels like your bath when you get in. The only way to cool off is with a man-made air conditioner.
Although these comments may all be based in fact, it's still not fair of me to only point out the bad. And Tahiti has finally paid me back for that ill sense of focus.
It rained almost the entire day here. That's not something you see every day. In fact, out of all the times I've been to Tahiti, I've never seen it rain. Although my experience of the island is not a fair representation - I've only been here 7 times, totaling about 11 days, so I can't determine any kind of real ratio of sunny to rainy days based on those figures, but still...when you think of Tahiti, you think of endless sunshine. And up until today, that has been my experience of it.
For the first time, I'm here alone and staying in a hotel. My plan was to walk around Papeete a bit for my meals, then check out at 6 pm, then walk the waterfront and finally visit those famous crepe wagons for dinner while I wait for my airport transportation to pick me up at 10 pm. But, because of all the rain, I couldn't go walking around tonight. I had no desire to get on a plane soaking wet. So instead I had to pay a bit more to the hotel, and they let me stay in the room until my transportation arrived. That was Tahiti's punishment for me - the one time I wanted to and needed to experience it, I was denied by nature.
I'm not upset. It's only fair. I deserved it.
On a good note, at least my waiting is almost over. I'll be on a plane soon and finally on my way to my real destination. Mahalo e nä akua!
Back to Table of Contents Back to Top of Page
Monday, December 15, 2003: Rapa Nui! - I'm finally here! I find that the thing that soothes me most is the idea that I don't have to wait anymore. I'm at my destination. It's kind of a strange thing to focus on now that I'm finally here, but that seems to be the foremost feeling I have.
It was raining as I arrived. I'm beginning to think I brought it with me. After all, it had been raining heavily for about 3 weeks in Hawai`i before I left, then it rained heavily nearly the entire day that I was in Tahiti...and now it's raining here even though it's supposed to be the height of summer. It gives my overactive mind a lot to ponder...
Christian (ex-boyfriend but still a friend) was working my flight last night. (For anyone who isn't aware, he's a flight attendant for LanChile. That's how we originally met.) Anyway, as soon as he saw me boarding, he came and swooped all my carry-on luggage from me and whisked me away to my seat. Now that's service! It helps to have friends in the right places. He didn't look at all surprised to see me, so I asked him about that. He said that everyone knew I was coming on this flight. I was never able to find out exactly who "everyone" pertains to, but I have noticed so far that all the friends I've seen around town don't seem at all surprised to see me. And no one's even asked me that old standard, "When did you arrive?"
I received first class service in flight, as well as once I finally got to the ground. There were friends waiting to greet me - one of them with his truck just to take me to my nesting ground. Ahhh...it's good to have friends!
I was dropped off at my new habitation, then changed my clothes. My boyfriend had rented a motorcycle for the day so we promptly set out to explore the coast a bit. He had been in Santiago, Chile for a few months previously and only arrived back here on the island the day before me, so for the both of us it was more of a way to get reconnected to the land. Unfortunately, we were both also extremely tired and that darn rain kept following me, so we eventually had to cut our trip short and go back home. But we managed to find a few bright spots here and there and take a couple of pictures.
The rest of my day was filled with sleep, sleep and more sleep. I am exhausted!
Back to Table of Contents Back to Top of Page
Tuesday, December 16, 2003: Hanga Roa, Rapa Nui - More sleep. I've been bitten by the lazy bug.
I did manage to step out of our abode for a few hours this afternoon. I had brought a lot of things for some of my friends, and I wanted to deliver them. Honestly, my biggest motivation was finding out how much room I would have left in my luggage if I took out everything that was meant for others. After all, my trip will continue on to Chile and possibly even Europe, and the one thing that became crystal clear to me on my way here was that I had way too much luggage to handle all by myself. I just so happened to get lucky a lot with helpers on my trip down...
The verdict: It's not too bad. I might actually be able to mail some things home that I won't need for the second and third parts of my trip. I feel relieved.
The lazy bug that has infected me has left me capable of mental activity but very little physical activity, so boyfriend and I have been doing a lot of thinking on how to improve our little living space. He had been away for a few months and just arrived back on Sunday, so there were a lot of things to do to make our place suitable to live in again. We had to go and clean the toilets and kitchen and such, then fetch his TV from the person who had borrowed it in his absence. We still have no phone or hot water, but that will come in time. And after the necessities are in place, we want to figure out how to improve our little space. Right now it's just bare bones...and it wasn't really designed to have a female living there.
I keep wondering if I should go out and enjoy the island, but maybe these domestic improvements should take precedence. After all, I feel so lazy that I can't really do much else (I think I'm recovering from all the bottled-up stress I was holding in Hawai`i as I prepared for this extended trip), plus the group that I'm leading here is arriving in 2 weeks and once they do, I'll be getting out a lot with them. So maybe it's ok that I cherish my seclusion for just a little while.
The one thing I do miss is my best friend, whom we shall call Ms. Marble from now on. (I've decided I'm not going to use real names for my "main characters" anymore. You know, protecting the innocent and all that...) I made my first attempt today to connect to the internet to chat with her, but our timing was off. She messaged me earlier in the day, and by the time I was able to get online, she was already gone. I was so disappointed! Boyfriend, whom we shall call R. Duckie from now on, noticed that I seemed depressed after. I think he's right.
One unfortunate piece of news for me - I found out today that the internet here has grown quite expensive. There are only so many lines here dedicated to the internet but demand for it keeps growing, so the phone company's solution was to start charging by the minute. That's never a good sign... We should be getting our phone back some time next week, and we'll get an internet connection on this computer at that time, but until then I'll have to go to a cafe or something to get online. And so, although I'm updating this site every day, I have no idea when it will actually get published. (I hope it's soon.)
R. Duckie and I also went to Orongo this afternoon. We just looked over into Rano Kao crater for a few minutes and took some pictures, then we drove back and went to the other side of the crater. Neither of us had been there before, so it was a bit of an adventure. We found a lot of pine trees on that side, so we started looking around for one that would serve us as a Christmas tree. We also took some pictures from the other side of the crater, since it was a new view for the both of us.
Back to Table of Contents Back to Top of Page
Wednesday, December 17, 2003: Rapa Nui - R. Duckie and I made a deal today. He's getting a bit tired of my laziness, so he told me that he wanted to see a 3 page short story by tonight. I told him that in return, I wanted a light switch for the room's light. So we made a deal. And at the end of the day, I had started a new story that I'm very happy with, and he had put in a light switch. Pretty good deal...don't you think?
Thursday, December 18, 2003: Hanga Roa - I finally managed to leave the house before noon today. That's a big accomplishment. R. Duckie and I went shopping in the morning because that's the best time to buy vegetables. It was good because I ended up seeing a lot of people that I hadn't seen yet.
We managed to get online at a cafe later this afternoon, and I was finally able to chat with Ms. Marble! I was so happy! We could only chat for a few minutes since it's so expensive now, but I was happy for the opportunity. :)
Friday, December 19, 2003: Isla De Pascua - I got down to the beach today and lay out in the sun for about an hour. It took me 4 days, but I finally got there. I got quite a bit of color considering it was only for an hour.
I'm going to indulge the people that are familiar with the island for a moment and talk about all the changes going on here.
The first thing that struck me is how much construction is going on right now! You can see 3 or 4 places being built/rebuilt just by walking through the main street. The feria is being reconstructed, so all of the vendors are temporarily lined up on the ocean side of the main street, starting across from "Hotu Matua's Favourite Shoppe" stretching all the way to the corner where the feria used to be.
The Rapu's (Marcos) are turning their place along the main drag into a restaurant. Due to open in about 3 weeks.
The Caleta Otai restaurant on the bottom corner of Te Pito O Te Henua road is being rebuilt as well. It looks quite impressive now.
There's a new internet place in business, located on the main street just before the old Kai Nene store (if you're going towards the airport).
The music group Topatangi opened up a restaurant as well, next to the new Kai Nene (the old Tumu Kai), where they offer live music on weekend nights.
Another new restaurant, Te Henua, opened up by the Entel Chile office. Owned by the same people that own Te Moana restaurant.
There's also a sushi restaurant! It's along the coast, after Pea's if you're walking towards the Hanga Roa hotel. This new sushi restaurant is actually our neighbor, but we have not tried it yet.
For those of you who haven't been here in a while, Te Moana is about a year old now and is located on the main street a bit after Kai Nene (old Tumu Kai) if you're going towards the school. Pretty good food... Another new restaurant that's about a year old now is Cafe Raa, which is run by a young German woman. Really good food as well. Aloha has got to be the oldest of the new wave in restaurants here. It's nearly 3 years old now.
There's a great big, beautiful fire station right across the street from Hotel Otai, next to the Post Office.
Some new government buildings are located on the inland corner across from Pea's. More are being constructed in that area.
The gymnasium on the side of the soccer field has been totally gutted out and is being rebuilt as well. Like I said earlier, there's lots of construction going on here right now! And everything I've mentioned is just in the central area of town...
I'll write again as more new things pop up.
Back to Table of Contents Back to Top of Page
Saturday, December 20, 2003: La Casa en Rapa Nui - For summer, it's been pretty cold around here. I'm surprised. I've said before that I haven't gotten out to the beach much since being here, but part of the reason is because it hasn't been all that nice. It's been cloudy a lot and the wind has a definite chill in it. It's been pretty windy for the last few days too. I brought a whole bunch of summer clothes, but most of the time I walk around wearing one of my sweaters. It's just not right...
I didn't leave the house today. I know it sounds sad...but that's just the way things turned out. When we got up it was nice and sunny, so we were thinking about going to Anakena for a while, but we had to wait for a friend first. R. Duckie said we should wait until about 1:00, because if said friend didn't come by then, he wasn't coming. So in the meantime, I did a bit of cleaning then put on a movie to watch. During that movie, R. Duckie fell asleep. (I should mention that naps are very common in Rapa Nui, especially since the days are so long. The sun rises at about 6 am but doesn't set until almost 10 pm.) I put on another movie after that, and R. Duckie woke up. He had never seen it before, so he wanted to watch. During the movie, I fell asleep and missed almost all of it. By the time the movie was over, it was about 5:30 in the afternoon.
It was nice and sunny, and there were a lot of people down at the beach (which is a 30 second walk away from our house), but I didn't go because the wind was so cold. Instead I pulled my laptop outside, sat in a chair in our little porch area and started typing away. R. Duckie went to go buy food for dinner.
So, although I didn't actually go anywhere, I did accomplish something. Not a total loss.
Back to Table of Contents Back to Top of Page
Sunday, December 21, 2003: Hanga Roa - I finally paid some attention to social duties today. I should never have waited in the first place.
We had to go on an errand today, and on the way back I finally decided to visit a very dear friend of mine. Once there, I felt badly for waiting so long before visiting. But people here are very loving and very forgiving. They're usually more happy to see you than they are about whatever gifts you might have brought for them.
As was the case with my friend.
So we had a very pleasant visit for nearly 2 hours, then we finally headed home. It was a miserable sort of day - rainy and windy nearly the entire time - so the only thing the day was suited for was visiting with friends and vegetating in front of the TV. I got to do a little of both. Not a bad way to spend a lazy Sunday...
Monday, December 22, 2003 - What's with all this rain? It's starting to get on my nerves.
We had a lunch date today with the friend that I finally visited yesterday. The morning, although it showed promise at times, ended up being mostly filled with cold wind, clouds and rain so that we couldn't do anything outside. When it was finally time to head out for lunch, I dressed in long pants and a sweater just for the walk. This is supposed to be summer...!
Lunch was fine. And I mean "fine" in the most wonderful sense - the original significance of the word before it became to mean something less than good. The company was wonderful, the food was delicious, and the general feeling was peaceful. There was nothing special about the food or the conversation...it was all due to the company. Although it was all in Spanish, it didn't matter. It was grand.
Sitting around the table, listening to the conversation in Spanish but hardly understanding any of it, I realized something. I always seem to write more when I'm here. I have time to write when I'm in Hawai`i, but I never seem to do it. And today I finally understood why - I feel stifled when I'm here because I can't converse as well as I'd like to, so in turn I compensate by writing. I can express myself so acutely in English, but I can barely form comprehensive sentences in Spanish, so I need an outlet for all my thoughts. (Oh, blessed computer! I can't wait to be near you!)
At least the Spanish doesn't make me nervous anymore. And I find that I'm answering more questions than I could before... A definite improvement.
Back to Table of Contents Back to Top of Page
Tuesday, December 23, 2003 - Rain, rain and more rain. It's a good thing the days are so long here, because if they were of "normal" duration, no one would ever go outside.
Being from Hawai`i, the length of the day here is really noticeable to me. Days in Hawai`i range from 11 hours of sunlight in the winter to 13 hours in the summer, so for the entire year you pretty much have a regular schedule. But here in Rapa Nui (and I imagine other places in the world at different latitudes than Hawai`i), the days seem endless.
Likewise, I'm noticing that it's difficult to develop any kind of real schedule when you don't have to do anything. I had just come from Hawai`i where 90% of my waking hours were spent working, and now I'm in a place where 100% of my time is spent doing whatever I want. But my mind is not configured to "do what I want." It's used to following and functioning on a schedule, and now that I don't have some kind of daily guideline to follow, I find myself incapable of thinking of anything to do.
It doesn't help that this is the kind of place where you can lay in bed until noon and still have 9 or 10 hours of sunlight ahead of you... Those kind of conditions encourage thoughts like, "I have to go visit so-and-so, but I can do it later. There's lots of time." You can even stay out at the beach until 9 o'clock at night.
But with all this rain, the day being as long as it is seems a blessing. It can rain for 5 hours straight in the morning, then you wait a couple of hours for everything to dry up, then it's perfect beach weather in the afternoon. And you've still got at least 4 hours to enjoy it.
Yet, with all of those precious sun-filled afternoon hours, I'm still cold. How is that possible? I was here last summer, and it was hot during the day...so I'm a little disappointed this time (but that's partially because I didn't bring the proper clothes for cold weather).
Back to Table of Contents Back to Top of Page
Christmas Eve, 2003 - I don't know how other people do it, but with my family we always had our Christmas dinner on Christmas day. So the other day when my friend invited R. Duckie and I over for "Christmas dinner", I had assumed that it would be on the 25th. Not so. Everyone here celebrates on Christmas Eve.
Mass at church is held at 10:00 as opposed to the traditional midnight mass. I didn't go, but I did take a look at the church with all it's Christmas lights on display. I tried to take a picture but none of them came out too well. Nonetheless, it was beautiful.
We went walking about town earlier in the day and I ran into a few friends that I hadn't seen yet. The entire Karikari dance group had gone to the Marquesas for some kind of cultural festival. In fact, they flew in to Tahiti on the same flight that I flew here on. I knew they were arriving in Tahiti that night, but I went into the boarding area too early, so I missed seeing them all at the arrival area. (It was a bit ironic too, because a group from Hawai`i also went to that festival, and they flew in to Tahiti on the same flight that I took. It was strange - here was this cultural festival going on, and a lot of my good friends from both Hawai`i and Rapa Nui were participating in it, yet here I was on the fringe of it, as I was simply trying to fly to Rapa Nui.)
Anyway, the Rapa Nui group arrived back here the other day, so I finally got to see some of them today. I handed out some cards that another friend from Hawai`i had asked me to deliver, and I got to catch up with them. It turns out that another group is going up to Hawai`i in April for the Merrie Monarch Hula Competition. Someone from the Merrie Monarch committee has been trying to get a group from Rapa Nui to go there for many years now, but it's never seemed to work out. But this year is special - in this upcoming Miss Aloha Hula competition, someone of Rapa Nui ancestry is competing. This young woman belongs to a very large family here, but she was raised mostly in Hawai`i. But family is family, so many of the people here are going up not only to perform in the show proceeding the hula competition, but also to give support for their cousin. I wish now that I could be there for that! It's going to be great!
R. Duckie and I decided to split up for Christmas dinner, even though this would be our first big holiday together. But really, it didn't seem like such a big deal, since we're together nearly all the time anyway. I went to my friend's house while he went to his surrogate family's house. R. Duckie loves kids, and kids love him just as much back, so in the end he knew that he had to be there for the children.
I spent dinner with my surrogate mother here. I shall call her Flower, because she loves flowers. Anyway, I met her when I was here on my second trip, and for some reason she took me under her wing. She doesn't speak any English, and my Spanish is sketchy at best, but we somehow seem to communicate well. She's a beautiful, incredibly kind and loving woman, so I feel blessed that she has taken a liking to me. All of her kids are grown and away at school or working in Chile, so she asked me to come over for dinner with her and her husband. She said she wanted all of her children with her. :)
Dinner was great too! We had turkey and mashed potatoes and a simple cucumber salad, but it was all so delicious! If my stomach didn't have a capacity level, I would have eaten it all!
So it ended up being a nice Christmas Eve. The sky even cleared up to give us all a great view of those blessed stars in the heavens.
Back to Table of Contents Back to Top of Page
Christmas Day, 2003 - We awoke very early to the sound of barking dogs. That sound is common around here, but not for such duration. The dogs here had been barking for at least 15 minutes and hadn't stopped. R. Duckie finally got up, opened the window and called the lead dog over. He very nicely told it that it was a good boy, but that he didn't need to bark anymore. And he stopped...for about 5 minutes.
After another 20 minutes or so R. Duckie finally went outside to see what was going on. It turns out that there was an entire pack of horses making themselves at home in our yard, and the dog, along with 2 other friends, were trying to chase them away. They were protecting us (or at least their territory).
R. Duckie said it was an awesome sight, and just had to stand there for a couple of minutes to take it all in. The sun was just on the horizon, and here were 30 or so horses meandering about our lawn. It was one of those things that calls you back to nature.
After taking in the beauty of the sight, he finally chased away the horses. And the dogs stopped barking.
I should mention that these are not "our" dogs. They just hang out on our lawn. They're very nice, so we don't mind.
So that's how our Christmas day started. Then it rained. It cleared up around 11:00, so we got up and got ready. Someone was hosting a Curanto today for Christmas, and R. Duckie really wanted to go.
A Curanto is, as far as I can tell, something that really only takes place here on the island. R. Duckie says you don't see things like this in Santiago. Basically, a family cooks a whole bunch of food, then gives it all away to the people that come to get it. It's not like a party, where you bring gifts and you're celebrating someone or something, and you don't even have to know the people that are hosting the Curanto. You just go, you get food, and you either eat it there or take it home with you. And maybe you'll see someone else there that you know.
People from the island bring their own dishes to a Curanto. Serving plates, large tupperware, whatever. Whatever you can hold food in. In today's feast, there was someone from the hosting family passing out new plastic bags to everyone in line for the food. You hold out your bag and go down the line, and the servers put food in it. Today there was sweet potatoes (kumara), cooked green bananas (maika), big chunks of meat, po`e (a rapa nui desert), and sugar cane (yes, the actual cane). All of this gets dumped together in this one plastic bag, then you settle down somewhere and eat with your fingers.
It was really good. I'm not a big fan of the beef here, because in my experience the people here don't really know how to cook it that well, but today's beef was excellent! It was tender and juicy and surprisingly tasty. So although I didn't look forward to the Curanto ("food in a plastic bag?"), I ended up enjoying it a lot.
I even ended up chatting a bit with a young woman from Ireland. I saw her and her friend in line earlier...they stood out because they were being hit on by a Rapanui guy on a horse.
The day was absolutely beautiful and after the Curanto I really wanted to go out and do something. I finally felt energized for the first time since my arrival here! We went home and put our remaining food away, then I made the mistake of sitting on the bed. Laziness instantly overtook me. We decided to rest for a while...and by the time we were ready to go out again, the weather dictated otherwise.
Nonetheless, it was a nice Christmas morning!
Back to Table of Contents Back to Top of Page
Friday, December 26, 2003 - Have I mentioned yet that when you're in a place like this for an extended amount of time, all habits of appearance and personal hygiene go out the window? I know that sounds bad, but let me explain.
I like comfort. So whenever I'm here and I'm not bound by any unspoken, societal rules to dress a certain way, I usually end up replacing regular underwear with a swimsuit every day. And this is the kind of place where you can pretty much wear whatever you want. On a bright, sunny day at the beach you'll see teenage girls prancing around in jeans and tube tops, right along side guys wearing sweaters with shorts and a bandana wrapped around their heads. There are no rules. Anything goes.
There's so much dirt around here that you can't help but to be dirty all the time, so suddenly taking a shower doesn't seem quite as important as it used to. You wear your slippers pretty much all the time, so there's no point in even trying to keep your floors or your feet clean. (For those of you who know me well, yes, I do still take a shower daily. Thank you very much.)
No one here cares if the food in the refrigerator is covered or not, and everyone pretty much drinks from everyone else's bottles of water or soda (or whatever else they might be consuming). This last one is a bit difficult for me to swallow (no pun intended), because some people don't care about what they might be leaving behind... You can try to keep "your" drink separate, but it's a futile effort. People here just aren't concerned about things like that...especially among friends.
I only bring this up today because the situation is fresh in my mind. R. Duckie is helping a Rapanui man to build a restaurant. We live on this man's property, in the back of what will be the restaurant. This man, whom I shall call The Whistler from now on (he whistles while he works), comes over nearly every day to work on it.
Well, R. Duckie and I had just made a new bottle of juice this morning. We went out for a walk this afternoon, and when we got home I went looking for the juice. It was gone. The Whistler had drank the entire bottle.
I don't mind that he drank it - after all, this is his property, and we live here because of his kindness, - but it brought to my attention clearly for the first time that R. Duckie and I are not the only ones drinking from our bottles.
I've been to this island so many times and shared a drink with so many people that by now it really shouldn't bother me. But, despite that thought, I find myself cleaning the bottles more thoroughly every time they need to be refilled...
R. Duckie made a salad today that was unlike anything I've ever heard of. Later this afternoon we went to the store and bought more supplies for our kitchen. One thing we got was mayonnaise. When we revisited the salad for dinner, R. Duckie suggested putting mayonnaise in it. So I told him to just put it in a little bit first because we don't know how it would taste. R. Duckie responded, "Duh. Everything tastes better with mayonnaise."
I guess I missed that lesson in school...
Back to Table of Contents Back to Top of Page
Saturday, December 27, 2003 - I let R. Duckie cut my hair today. Now that's trust! He nicked my neck with the scissors about 2 minutes into it, which made it difficult to trust him any further, but in the end he did a good job. I like it.
I was able to thoroughly check my e-mail today. I received a nasty e-mail from a total stranger accusing me of being a "Rapanui wannabee". (The name on their e-mail was "RapaNui". Yah, I'm a Rapanui wannabee...) I am who I am, and if I really wanted to be Rapanui, I'd grow my hair long and dye it dark black, get a really dark tan, maybe some plastic surgery to give me features to look more like them, learn the language so well that I sound exactly like them, and join the local dance group. But I'm not doing any of those things, am I? I just enjoy being here, that's all.
The way I figure it, that person is probably part Rapanui but feels inadequate because they don't live here. I'm guessing this simply because anyone who lives here would never say anything like that. They're super friendly and quite content with who they are. And anyone that lives here would never give themselves an e-mail name like "RapaNui". They would use something else from the language that's more specific to them...
I'm guessing this person attacked me simply because my yahoo ID is "rapanuigirl". There's a story behind everything, and if they had asked before they accused, I would have told them that I chose that ID because that's what my friends here in Hawai`i started calling me before I left for my 6 month trip to Rapa Nui. I thought it was cute, and it was easy for all my friends to remember. That's why I chose it. And after all, e-mail addresses are meant so that your friends can talk to you - they're not meant so that total strangers can look you up and insult you.
Back to Table of Contents Back to Top of Page
Monday, December 29, 2003 - The group from Kaua`i Community College arrived today! They're a great group! We're all so excited that they're finally here! Ramon (the guide I hooked them up with) and I had dinner with them tonight and we gave them an idea of what kinds of things there are to do here and what the tentative schedule will be like while they're touring. Everyone's excited...can't wait to get started!
Tuesday, December 30, 2003 - The group went on their first tour today. Before leaving the hotel, Ramon gave us what turned out to be a 2 hour lecture on the ancient history of the island and the Rapanui people. It was incredibly interesting! So once we finally headed out, the group was more than ready to see what he had been talking about.
We went to Tahai, an ancient village where the moai have been resurrected in the 1960's or so. We spent about 2 1/2 hours there as well. Before we even entered the village, it became apparent that Ramon was not with any old group of tourists...
This group included 6 women who lived on Ni`ihau at some point. Ni`ihau is a privately owned island in our Hawaiian chain where Hawaiian is the spoken language. They are schooled in English, but outside of school everyone speaks Hawaiian. That was one of the reasons why I anxiously awaited their arrival. I wanted to see how well they could function here if they spoke Hawaiian - their first language - with everyone.
The group itself was a Hawaiian Studies class from Kaua`i Community College, but many of them had immersed themselves in their own culture for years, and even the ones that didn't had taken other Hawaiian Studies courses which allowed them to be immersed. All of them had practiced cultural activities that most people wouldn't bother trying in today's world.
It was for that reason that this first tour was so exciting. Right away they started asking questions that Ramon had never been asked on a tour before. Although he is Rapa Nui, speaks the language, and is incredibly knowledgeable about his culture, he still was not accustomed to being asked questions of such depth and cultural significance. You could see that it was as stimulating for him as it was for them.
Ramon showed us everything...I suspect that he even showed us things that he normally wouldn't bother to point out on a tour, but because we soaked it all up, he kept dishing it out. It was almost overwhelming! When the tour finished, everyone walked back to the trucks in a sort of daze. You could see the wheels turning behind their eyes...trying to process all the information they had just received, while at the same time struggling to understand the feelings in their hearts. But all the while knowing one clear thing now - that Hawaiians and Rapanui are a lot more similar than they would have ever thought.
The group went back to the hotel for lunch, but then went back out on tour later in the day. They went to Tongariki in the afternoon - the ahu with 15 moai - and it was there that they all truly felt their connection to the island. I cannot describe it, because that is between them and the island. The best I can say is that the island welcomed them home.
Back to Table of Contents Back to Top of Page
Wednesday, New Year's Eve, 2003 - We all went to church tonight. That's the first time I ever went to church for New Year's Eve...I didn't even know that was a time to normally hold a service... After the service we went to the group's hotel and had dinner. The service ended at 11:30, and by the time we were eating dinner midnight came and went, and we didn't even notice! So much for ringing in the new year...
The group is having so much fun here! They are party animals, so they fit in very nicely...
Thursday, New Year's Day, 2004 - I actually went swimming today! I had to...it's sort of becoming a tradition for me. You know, like a ritual bathing on the first day of the new year. I've always shied away from the water there in Rapa Nui because it feels a whole lot colder than the water here in Hawai`i, but it was a hot day, so I got over it. It was a nice swim.
Friday, January 2, 2004 - No tour for the group today. Ramon had a prior engagement, but I think they all needed the rest anyway. We had arranged for Ramon to take the group out on 6 half-day tours, but because he's having so much fun with them, he's spent way more time than that taking them out. Even after the day is over, he continues to hang out with them. His wife is overlooking his coming home at 3 a.m. only because she knows how much he's enjoying his new friends... :)
The group did, however, go to see the Karikari dance group's show tonight. I know about half of the group, so I've seen the show many times, but I wanted to go anyway. I'm so glad that I did! They changed nearly everything, so it's a completely new show. And unlike other dance groups you see throughout Polynesia, this show does not seem touristy at all. It's all real, and always incredibly entertaining. The group had a great time!
Back to Table of Contents Back to Top of Page
Sunday, January 4, 2003 - R. Duckie and I went to a friend's house for 'once' (means "eleven", but it's what they call the mid-afternoon tea time). During the first week that I was here I asked R. Duckie to make crepes, so we did. Since then we did it a couple more times. When his friend found out, she asked us over some day so he could teach her, so today was that day.
She made something else that used the same ingredients as crepes but was a Chilean dish. I forget what it was called...but it was good too. R. Duckie ended up making all the crepes because no one else could do them as well as him, and after 30 or so excellent flips in the frying pan, we feasted on crepes.
It also helped me to get to know this friend better. She's super nice, but I hadn't spoken that much with her simply because of my infantile Spanish skills...but that didn't stop her. We somehow managed to have a conversation (without R. Duckie's help because he wanted me to handle it myself), and I ended up having a good time.
Tuesday, January 6, 2004 - The group had a party tonight at their new favorite restaurant, Topatangi. By now everyone in the group had developed such affection for Ramon, and he for them in return, that there were a lot of touching moments throughout the night. There was a sharing of cultures, there was dancing your butt off, and there was lots of good food and drink. It was a grand time.
The party continued all night, although they kicked us out of the restaurant around 3:00. R. Duckie was tired so we chose not to go with them, but the group went to a club for another hour, then walking around the coast to take it all in. I heard that at some point the police came by because of the noise... The die-hards finally went to bed around 7 a.m. The REAL die-hards just stayed up all night, since there was nothing scheduled for the next day.
Back to Table of Contents Back to Top of Page
Friday, January 9, 2004 - Laundry day. Kinda difficult, since we don't have a washer. We had to rely on the kindness of friends. Not a good experience simply because there was too much to wash and it took nearly all day...
Saturday, January 10, 2004 - Major construction work on the restaurant today. Everyone helped out. I even helped disassemble a rock wall. Another young woman was helping me, but everyone seemed really impressed that I was participating in manual labor. I'm not sure why...maybe because I'm so small that everyone just assumes I'm helpless. It's nice to shock people sometimes...
Sunday, January 11, 2004 - Had a dream this morning that my grandmother passed away, and she came to get me.
In case any of you were wondering, that's Rapa Nui for "Hi everyone". :)
I know I said in my previous e-mail (sent out before I left Hawai'i) that I would be updating the website regularly with pictures and video and lots of cool stories...and if any of you have been checking the website you'll see that I have not kept my promise. As this not-updating my website regularly has proven to be a habit with me in the past, I won't blame any of you if you don't believe me when I say this, but this time, IT'S NOT MY FAULT!
In every previous trip I've always managed to somehow get a regular internet connection, so this time I had every reason to believe that I would once again. But that is not so... I don't even have a phone! The property owner has promised since the day I arrived that the phone in our little house would be reconnected, but to date it still has not happened. And without a phone, I can't connect to the internet. So that's why I haven't updated the site. I apologize to you all. I have, in fact, been updating it regularly on my computer - I just haven't been able to publish any of the changes.
I have been able to check my e-mail on occasion at the public library and a little internet place here, but time is always limited...and expensive.
I guess that's enough of my excuses for now. I hope all of you will forgive me for my lack of communication!
I've been here for a month now, and I must say that's it's been a fairly strange trip so far. I got bitten by a lazy bug while I was in Tahiti, and it doesn't seem as if my body has flushed it out of my system yet. All I ever want to do is lay around in bed all day watching TV or playing video games. Please, everyone - no need for scolding. Believe me, I've gotten quite enough from my friends here! I'm on the most isolated high-island on earth where adventure abounds, and all I want to do is stay inside? I get the point...
The worst thing is that I have a few cherished friends that, to date, I have still neglected to visit. Out of a list of 5 people, I've only actually visited with one. I'm beating myself up a lot about that. I have seen all of them around town, but I still have not physically gone to their houses to sit and chat with them, and that's what I should have done in the first week. But the people here are very forgiving, and once they take you into their hearts, they never let go. So I'm sure my own guilt will be all the punishment I get for my non-actions. (But that in itself is quite a heavy load!)
Two weeks after I arrived a group from Hawai'i arrived. I had helped them with all of their arrangements, which had turned out to be a very rewarding experience for me. It was apparent from the moment they arrived that it was a going to be a great time for all! Everything worked out perfectly for them! The hotel we arranged for them was perfect, the guide I hired for them was perfect, and every single day for them just got better and better. I could go in depth about their experience here, but that would take up pages! To sum up - it was an amazing experience for everyone who was honored enough to even be on the edges of it. When I have the chance, I'll post a lot more about it on my website.
For me personally, I'm spending a lot more time this trip with Spanish-speakers, so it's forcing me to use my own limited skills more. In past trips I've always (subconsciously?) surrounded myself with friends who speak English. I still can't understand most of what people say, and I couldn't literally translate anything, but most of the time if I pay attention, I usually get the gist of what people are saying.
Anyway, I have been updating the website regularly, even though I couldn't publish it until today. So if you'd like to read up on what's been going on, with a little more detail, go to my website at www.theulutree.com and click on the Travel Journal link on the right. I haven't added any new pictures yet, but all the info is finally up to date.
Ulu
Back to Table of Contents Back to Top of Page
Monday, January 12, 2004 - I found out that my grandmother passed away. Guess it wasn't just a dream. But it happened 5 days ago, so I rushed off to a friend's house to call my family, because they must've been really worried about telling me.
I'm sure some of you are intrigued by my subject title, so please allow me to clarify for you. I am writing to you now as I sit on my own bed, in my house here in Honolulu. Yes, I am back home.
Don't worry - nothing bad happened in Rapa Nui. Rather, a family emergency occurred which required my return to Hawai'i. I am here for 2 weeks (well, a week and a half now as of today), and will return to my Rapa Nui retreat at the end of January.
I must apologize to you all as well, since I told everyone before I left that I would be sending out my "famous" e-mails while I was away, and be updating my website regularly with pictures and such. If any of you have been to my website recently, you have undoubtedly noticed that I did not keep my promise. History will dictate that I haven't been all that diligent with updating my site, so I won't blame any of you if you don't believe what I'm about to say, but this time, IT WASN'T MY FAULT! Really...it wasn't!
I did not have a phone in the house I was staying at in Rapa Nui, and although I kept getting that old promise, "next week...next week," I still did not have a phone when I left. Without a phone line, I could not connect my computer (which houses my website file) to the internet to publish any changes. I have been updating it...you just haven't been able to see it. So I'm sorry for not giving you anything new to look at. I will be sure to remedy that during the remaining time I have here in Hawai'i before I leave.
The few people that I've spoken with have all mentioned my e-mails...no one actually said that they "missed" my e-mails, rather that they noticed the lack of said messages (are you all trying to tell me something?). I have written a few since I've been away, but of course you have not seen those yet either. Now that I am back I've decided to send them to you all one at a time, instead of bombarding all of your inboxes with all of them at once. They are all back-dated at this point, but I will try my best to send them in order over the next week and a half.
I arrived back here on Sunday, but for family reasons have not had time to get online until yesterday (Tuesday), so that's when I found out that my computer had grown accustomed to NOT being online and so wouldn't let me get on. It took us two days, but late tonight we finally remedied the problem, which is why I'm finally writing this letter now. As I am finally connected again, I will be able to correspond via e-mail as often as possible until I leave again on January 31st.
As you are all my good friends, I feel confident enough to share this with all of you. The reason for my abrupt return home is because my grandmother passed away - 2 weeks as of today. For those of you who don't know me well, let me just explain that my grandmother was "The Woman" of the entire structure. She was the coolest grandma - she was spunky, sometimes punchy, and always the cutest grandma to everyone. To all of my mother's cousins, she was the best aunt anyone could ever ask for because she would always take care of everyone. To everyone not related, she was still "Aunty Pearl". In short, she was the best loved of all the family.
I'm ok, and everyone in my family is ok too. My grandmother passed away peacefully, in her own bed...exactly the way she always wanted. In fact, everything was exactly as she wanted it...my family has even begun joking that she set everything up. During phone conversations to my family while I was in Rapa Nui, it became obvious that I was wanted back here for the funeral, which is the reason for my abrupt return. It took me nearly a week and a half since her passing to get back here, yet the funeral somehow got scheduled for the day I would arrive...just enough time for me to make it. It was all according to her master plan.
There are so many things that I've seen and experienced in the past week, since I left Rapa Nui. Once I send them out, you'll find that most of the e-mails begin as I planned my return trip. And there is so much to write as well about the funeral and my family. But I won't fill this e-mail with all of that. It would take up too much space. Let me just say that it's been a most fulfilling experience thus far.
I'm not working while I'm here, so I'm free to talk story! Please call! I don't have my cell phone anymore, so you'll have to call my house phone. If you don't have it, e-mail me and I'll give it to you. It's been so nice seeing all my family around, so it would be equally nice to be able to chat with all of my friends as well.
So take care everyone. And have fun in life, because it will all be worth it in the end. Until next time...
Tuesday, January 13, 2004 - Made last minute arrangements to go back to Hawai`i for the funeral. Went to visit some friends who I had neglected to visit earlier.
Wednesday, January 14, 2004 - I woke up feeling sick. In fact, it felt exactly like sea-sickness. It wouldn't go away no matter what I did. Everyone said it was nerves...I think they were right. Had problems with my airline ticket, but by some miracle I made it on the flight tonight to Tahiti. The flight left at 10:20 p.m...I got on board at 10:15.
I didn't have any kind of reservations what-so-ever in Tahiti, but someone was watching out for me. I was blessed with a charitable tour bus driver who took me to a hotel where she used to work, and set me up so that I could arrange for payment the following morning. Lots of trouble today, but everything worked out.
Email Date: Wednesday, January 14, 2004 The Travel "Episode" - Making Plans
The word "episode" has a couple of different meanings, and for many odd reasons all of those definitions seem to apply. Oh, and a word of warning - this particular story is so long that I'm breaking it up into sections. I hope you all don't get too bored!
I am currently in Tahiti as I write this message (although I'll be back in Hawai'i by the time I send it). I guess you could say I've taken a vacation from my "vacation" and am currently en route back to Hawai'i, where I will stay for 2 weeks before returning to my "vacation" in Rapa Nui. How strange is that?
I have told all of you in my previous e-mail of the passing of my grandmother, the event which has sparked this sudden travel adventure. Because of my remoteness in Rapa Nui (and my lacking a phone), I didn't receive the news until 5 days after it happened. After learning of the news I felt very guilty (among the other expected sentiments) because my family must have been going crazy trying to somehow let me know, and 5 days is a long time to worry about something like that. So although it was already late at night in Rapa Nui (about 10 pm) and all the calling centers were closed, I persuaded my boyfriend to walk with me all the way across town to the house of a friend of mine who also has close ties to Hawai'i. I figured she, at least, would know the best way to call at that time of night.
My family was relieved to finally hear from me, and my brother immediately began to tell me of his plans to try and get me home in time for the funeral, saying that he would pay for everything. Before then I had not figured on going home, so I didn't know what to say to him. But he was intent on getting me there, so I left it at that and agreed to call the next morning.
The thought of going home had engrossed my mind during our walk back to the house that night. I didn't know if I should do it or not. It is an awfully long way to travel, not to mention expensive, and I didn't know if I should really do it or not. It required a lot of last minute and somewhat unsecured planning...and to be perfectly honest, I was at first inclined not to do it. But as I lay in bed that night something changed my mind. I began to realize that maybe a quick trip home would be a good development, and I also thought a lot about what it would mean to my family.
When I called my brother the next morning, one of the first things he said was, "How's this for karma? I've got your Hawaiian flight all set up. All you have to do is say the word." I was still a little hesitant about everything, so I asked him, "Do you really want me to come home?" He played the role as a good brother and said that it was up to me...but then he added, "Popo arranged the funeral so that you have enough time to make it back, but it's your choice if you want to do it or not." I realized then that, even though he wouldn't say it, it really was important to him that I be there. So at that moment I decided that I would make the trip.
All of this occurred on Tuesday morning. The flight leaving Rapa Nui back to Tahiti would leave on Wednesday night. That meant I only had one day (or so) to schedule it and make sure that my brother could somehow pay for it. That's where all the trouble began...
Making the reservations wasn't a problem - it was paying for it that gave me all the headaches. The LanChile office in Rapa Nui made the reservation as an e-ticket, and they told us that my brother should be able to pay for it at the LanChile office in Honolulu using the record locator number for the reservation, so I sent off that information to Hawai'i as soon as I could. Apparently the buck stopped there.
It seems that the LanChile office in Honolulu was NOT able to take the payment for the reservation (I still don't know why). The ticket was not paid for...but I didn't know that. I called my brother on Wednesday afternoon and told him that he needed to go to the office there and pay for the ticket, and it needed to be done very soon because the flight would be leaving Rapa Nui in 2 1/2 hours. I wasn't able to call him back later (not enough money for the call), so I took a chance and just went to the airport. I figured that they wouldn't let me check in if the ticket wasn't paid for...
I checked in. They took my bag. They gave me a boarding pass. People came to see me off. And then, about 45 minutes before the actual departure, I was paged. Turns out I was wrong about the "not letting me check in" thing.
I had just enough credit to cover the cost, but only if I could use 2 different credit cards. The agent said that was a problem. So we spent about 5 minutes debating over that. Then they decided to try to clear one credit card even though I told them that it wouldn't cover the entire amount of the ticket. That took another 15 minutes or so before they realized that I was right. Then they finally decided that I COULD use 2 separate cards, but charged too much on the first one again. That took another 20 minutes, give or take. By this time they had sent someone to the plane to try and find my suitcase and get it off... Finally, they adjusted the amounts charged to each card and they both cleared. They had me sign then made me run, through immigration check then off to the runway. Someone had to chase after me to give me a paper ticket for my return trip. The flight was scheduled to leave at 10:20. I got on board at 10:15.
By the way, I'm not a credit loser or anything. I just have very low limits on my cards. It's safer.
To my surprise the flight was totally full (there weren't that many people in the airport terminal...). I walked down the wrong aisle, thinking that my seat was A, only to find that it was actually H and I just couldn't tell because it was printed over other text on the paper, so I had to walk all the way to the back of the plane just to go back up the aisle to find my seat. Then I couldn't put my bag under the seat in front of me because this particular plane had foot rests, and I was way too short to try and put it in the overhead. So I just left it there and hoped it would be ok.
Oh, and did I mention that I had been sick all day?
When I had woken up that morning I felt nauseated. In fact, it felt exactly like sea sickness. The feeling lasted the entire day. Duckie (boyfriend) was worried about me flying like that, but what choice did I have? He said it was nerves, and so did everyone else who we told about it. They were all probably right. But everyone being right didn't make it go away. So when I finally got settled in to my seat, I made sure to check for a barf bag in the pocket...
I had hardly eaten anything all day, but I was finally hungry by flight time, so I took a dinner. I was lucky in that my good friend Christian was working the flight, so he smuggled me a can of coke shortly after take off. Coke is the only thing that makes me feel better when I'm nauseated. I kept dousing my stomach with it as much as I could throughout the flight and somehow, some way, I made it through without needing that bag... There was a touchy point a little after dinner, and I actually made it worse by standing up and going to the restroom, but in the end I overcame it. Of course, the rude Chilean woman in the seat behind me putting her bare foot on my arm rest throughout nearly the entire flight probably didn't help to cure my nausea...but by the time we reached Tahiti, I actually felt better.
But that feeling didn't last long. I'll continue in the next e-mail.
Thursday, January 15, 2004 - Still lots of problems dealing with my hotel payment. It's not supposed to be this difficult... I don't have any cash either. I bought some snacks at a store. Hopefully that will be enough to sustain me until I leave.
So here's what happened after I arrived in Tahiti...
Because my ticket wasn't paid for, I also had reason to believe that all of the reservations I asked my brother to make for me in Tahiti wouldn't have happened either. If that sounds like blame, it's not. What I'm saying is that if he knew that the ticket wasn't paid for, he would think that I wouldn't need any reservations for Tahiti, so the travel agent probably wouldn't make them for him. Turns out that's exactly what happened.
One of my other friends on the flight crew, Paola, said that she was going to talk with her cousin, who would be at the airport to pick up someone else coming off the flight, and ask her if I could stay with her. But after exiting customs, I couldn't find the specified cousin. I looked around for about 15 minutes or so, then finally decided to try Paradise Tours. IF any reservations had been made for me in Hawai'i earlier in the day, Paradise Tours would be the ones scheduled to take me to my hotel.
I had no reservations, but the driver I talked to spoke very good English. I told her the situation, so she took me to the hotel I *might* have reservations at, and waited while I checked. I didn't. So she took me to another, cheaper, hotel and helped arrange everything for me. She used to work at this hotel, so she told (told, not asked) them to upgrade me to a nicer room but at the lowest rate. She also TOLD them that my brother would be faxing over credit card information in the morning to pay for my stay. I have to really give thanks for meeting her last night!
My plan for the morning was to go to an ATM and withdraw some cash to buy a phone card to call my brother with. I needed to give him instructions on what to do to pay the hotel. But whatever can go wrong will, as had been the case so far with this trip...
I never took any notice before of what cards were accepted around here because I hardly ever use credit cards when traveling. Hardly anyone in Rapa Nui takes credit cards, so why bother? The only reason I had them on me for this trip was because I had planned to go to Chile in March and Europe in April. So I tried my MasterCard in 2 different machines before resigning to the fact that the sign on the machine was a lie. They didn't take MasterCard.
How did I deduce this, you ask? Because I went into a few stores and asked. Apparently they only like Visa and American Express over here, no matter what the little signs on the doors say.
So here I am stuck in Tahiti with a hotel staff itching to kick me out due to non-payment, and no possible means of getting any cash. I spent most of the morning in my room partly because I was afraid that if I left it, they would throw my things out while I was away. So, it's been interesting so far...
After my non-success with the ATM's, I went back to the hotel and asked the front desk if I could make a collect call. The overly-masculine female attendant didn't seem understand at first, but once she did she actually looked really grumpy about doing it. (I'm sure she was saying nasty things about me in French...and it was hard not to glare at the man-like hair on her arms as she finally connected me to an international operator.) I called my brother, gave him the instructions, and went back to my room and waited for a call-back. About an hour later I received a call from my other brother, telling me that the hotel wouldn't accept my (previous) brother's MasterCard (although they have a sign!), but that he would now be paying for it with his Visa. So I stayed put and again waited for a call-back.
I have a Visa, but that was the card that I used for the bulk of the airline ticket cost the night before. So I finally decided to figure out how much was really charged to it, because I might have a bit of credit left to get some cash here. The results of my calculations were favorable.
The phone rang, and when I picked up I heard a female voice slightly sobbing on the other end. It was my friend in Hawai'i, so happy to hear my voice again that it took her a moment to say anything comprehensible. She's been helping my brother out a lot with all the plans having to do with my return to Hawai'i, so he had called her as soon as he talked to me this morning. We talked for a while; she informed me of what I'll need for the funeral (which takes place 2 hours after I arrive home on Sunday morning); then we chatted a bit since we missed each other so much. We swapped short stories of how complicated all of these plans have turned out to be but that they always work out in the end, and I joked, "This is all my grandma's doing. She probably sent us all these little obstacles just because she thinks it's fun."
About 2 minutes after I said that, the phone rang again. My Visa brother called me back and said that his credit card information was sent, so I went down to the front desk and checked with them. As soon as I confirmed that they received it and that everything would be ok, I went back to the ATM to try my luck with my Visa calculations. I inserted my card...then realized that I don't have my PIN number. I'm sure some of you know how irritating that is.
My only other option was to go out to the corner store and buy enough supplies to hopefully last me 3 days. So I gathered up 3 large bottles of water, 1 small bottle of Pepsi Vanilla (my treat!), 1 small bottle of water, 1 medium bag of Doritos, one package of wafer cookies and a phone card. The total cost on my functioning visa was just about $4

6

. Yup, you read that correctly - forty six dollars! I know I've told you all before how expensive Tahiti is... The phone card was actually $27 out of that total, but that's still overwhelming.
Please, no grief about my choice of foods. The selection wasn't that great to begin with - all they had were chips and cookies! And this is "survival" time, folks! If I have to, I can survive on Doritos for 3 days...
I decided to stay in for the rest of the day, since I didn't have any cash to spend yet anyway. It's a good thing I had my computer with me. I spent the rest of the day in solitaire heaven while listening to a Harry Potter audio book I have stored in my music folder.
All was well, until about 8:30 at night. My phone rang. It was the driver who had dropped me off here the night before. It turns out all is not well with the credit card info my brother sent.
First of all, there was no expiration date. Secondly, because my flight left at 1:00 a.m. Sunday morning, they wanted to know if I was checking out on Saturday morning, or Saturday night. Should I decide to check out Saturday night, I would of course have to pay for an additional day. The woman, Martin (pronounced Martine), asked if she could call my brother. I was hesitant because he was in California, so it was 2 hours later over there, but I gave her the number anyway. I figured they needed everything settled tonight, and probably would be very upset if they had to wait another day to find out if I could pay or not.
So she called him just as he was going to bed and told him of the situation. Once apprised, he asked to be transferred to my room. She said that he would have to call back because the call was expensive, then hung up on him. She immediately called me back and said, "By the way, we can't take Visa because we don't have a bank account with Visa. We can only take American Express." My heart sank. I didn't think he had an American Express card... I asked if she had told that to my brother, and she said No.
When my brother called back to talk to me, she told him about the newest development before transferring to my room. Luckily his wife has and Amex card, so now my fate was in her hands. Thank goodness she's a nice person!!!!!
My brother prepared a new fax and sent it. Martin then called me back and told me everything was ok. I could finally rest! The next morning I checked with them again, and everything was cleared.
What an exhausting dilemma! And I still have 2 more days to stay here!
Talk to you all again soon.
Friday, January 16, 2004 - Money problems seem finally to have subsided. I went out to eat today. Walked around Papeete town. The minutes dragged along... Took lots of pictures for R. Duckie.
Saturday, January 17, 2004 - I decided that I had just enough money to take a tour...but the hotel receptionist called a different company from the one I asked for, and they charged more for their tour. And during the tour I had to pay for admission to 2 museums...so there went all my dinner money. Thank God I'm leaving this place tonight!
I finally was able to go to the food wagons tonight, but I didn't have enough money to eat anything. That is such a bummer!!!!! Thank goodness I'm leaving this place tonight...
Don't you all wish this story ended with my last e-mail? I know I do... If the following events seem boring, it's because THEY WERE! So I figured I share my boredom with all of you. he, he, he...
Here's how my days progressed:
5:30 a.m. - Woke up waaaaay too early! Guess I'm still on Rapa Nui time (5 hours ahead).
6:00 a.m. - Wake up again. Obviously trying to sleep more is not working.
6:30 a.m. - Ok. I might as well just stay awake. But that doesn't mean that I have to get up...
7:00 a.m. - Sit up and stare into space for a while.
7:15 a.m. - I guess I should take a shower or get ready or something...?
7:30 a.m. - What do I need to do today again? I should make a list.
8:00 a.m. - Stare into space again. Wish I had a TV set...
8:15 a.m. - Finish getting ready. I guess it's not too early now to go outside. Check with front desk if everything is clear with hotel payment. Green light! Consequently the front desk receptionist seemed a lot nicer to me... (hmmm...I wonder why...?)
8:30 a.m. - Go outside; wake up brother in Hawai'i to get PIN number for my credit card. I need cash!
8:35 a.m. - Called friend in Hawai'i. She's at work already. Too bad I can't stay on the phone longer.
8:40 a.m. - Pray in front of ATM. Yippee!!! It gave me money!!!!! I didn't know if I would have enough credit, but I attempted to take out 10,000 francs, which is the equivalent of about $100. But it was in one large bill, and I knew that I would have to break it if I wanted to buy cheap food.
8:45 a.m. - Walk around town looking for breakfast and something to buy that can break my large bill.
9:00 a.m. - Found a bookstore; ended up purchasing a French phrase book. Side note - it was pretty interesting browsing a book store where everything was in a different language. Quite amusing, actually.
9:15 a.m. - Rushed back to a cheap place I had decided on earlier and bought a waffle for breakfast.
9:20 a.m. - Continued walking around, trying to waste time. (I'm always trying to kill time in Tahiti...and consequently the hours always seem endless...) Walking casually...what's around this block? Oh, that's where this store is... I should take pictures, but I don't like looking like a tourist. Oh well, I look like a tourist even if I don't take pictures, so I should just take them. People are always asking me what Tahiti looks like anyway.
10:30 a.m. - Ok. I thought that would take longer. I'll just sit here at the waterfront. There's a nice fountain, gentle breeze and a shady spot to sit under. Cute little kids to watch.
10:45 a.m. - Wish I had a book with me... I think this French phrase book was a waste of money.
11:00 a.m. - Tried to get a picture of the cute kids. Failed miserably.
11:15 a.m. - High school kids out already? Geez, that's early.
11:30 a.m. - I guess I could eat lunch now. Start walking to the cheap cafe I found earlier.
12:00 p.m. - Eat. The last time I ate here the food tasted better.
12:30 p.m. - It's getting hot. I should go back to the hotel...but I'll take the long way. (More pictures, more detours)
12:45 p.m. - That didn't take long at all. Start new book. It's titled "L'Affaire" and tells the story of a newly-rich American businesswoman who decided to go to France to find herself. I thought it fitting, being that I am trapped in French Polynesia...
10:30 p.m. - Page 237. I'm going to sleep.
6:30 a.m. - Wake up. It's way too early again! Geez... Guess I'll read a little bit more.
8:30 a.m. - I should get ready.
8:45 a.m. - Ok...it looks like I'll have enough to take that tour I saw an ad for yesterday.
After all, I can't stay inside my hotel room for the entire time...and really, I've never had an actual tour of Tahiti. They're offering a Circle Island for about $30, and the guide is a guy named Bernie who is originally from Hawai'i. I met him the last time I came here.
9:15 a.m. - Check with front desk for info on tour. Receptionist calls tour company. They're coming now! Oh my goodness! I need to get my bag! (Good thing I packed it earlier...) But no time for breakfast.
9:18 a.m. - Wait outside for van. Meet a guy from Hawai'i. He seems way too friendly...he asked for my phone number in Hawai'i! No way dude!
9:20 a.m. - Tour van arrives. Whirlwind tour of island.
2:00 p.m. - Dropped off back at marketplace. But the hotel receptionist called a different tour company...the cost was 4000 francs, and I also had to pay admission to 2 museums on the tour. That's 2000 more francs than I budgeted! There goes my dinner! Gosh, I'm so hungry! I'll go back to the hotel restaurant. OH NO! THEY JUST CLOSED! WAAAAAHHHH! I'm so hungry...
2:15 p.m. - Go back to room, defeated. I'm so hungry. Don't have any money to buy food. Maybe reading will distract me.
4:30 p.m. - Oh no. Finished the book. I still have over 2 hours till the restaurant opens for dinner! Waaaaahhhh! I'm so hungry.
5:30 p.m. - Get ready. I'm going down to the waterfront to see all the food wagons. I can't buy anything, but at least I can look.
6:00 p.m. - Down to the famous food wagons along the waterfront. Cool! They're like portable restaurants, with their own lighted signs and everything! They've all got tables with menus too. I took lots of pictures. I hear the food is really good here because they make everything fresh, right in front of you. Oh how I wish I had money to eat!!!!!
6:45 p.m. - The hotel restaurant is open. It's mediocre dining masquerading as fine. There are wine glasses on all settings, but with regular butter knives next to each plate.
7:00 p.m. - The food came quickly...but not all that tasty. Really unsavory cut of mahimahi. At least the french fries are decent. Lots of french bread - 8 pieces - a little too much for one person, I think. But I'll take them with me...beggars can't be choosers. But coke in a glass bottle! Now that's a novelty. I would bring it home with me, but I don't think it will survive in my suitcase. So I'll take a picture instead.
7:15 p.m. - So much for taking the bread. A little cockroach has invaded my bread plate. Bummer!
7:30 p.m. - That was soooo not worth the price. But at least I could charge it to the room. And I'm not hungry anymore. Can I get the bill?
7:45 p.m. - Hellooo? Can I get the bill?
7:50 p.m. - I want to charge it to my room. Is there a problem?
8:00 p.m. - Finally! I just want to go back to my room!
8:15 p.m. - I think I have time for a nap. Can't sleep. I can watch a movie on my computer.
9:30 p.m. - Get ready. Last minute packing.
10:00 p.m. - Check out. That was faster than I thought. Maybe I should have stayed in the room longer...
10:35 p.m. - Transportation to airport finally arrives! I want to get out of here!
Some pretty interesting things happened from this point on, which I will share in another e-mail. This one really needs to end!
Thanks everyone for allowing me to share my boredom with you. I hope this won't discourage you from reading any future, possibly more interesting e-mails I might send out! Take care all!
Sunday, January 18, 2004 - Arrived back in Hawai`i, 6:30 a.m. Cleared customs at 7:00 a.m. Rushed to friend's house to shower and change. Rushed to funeral. Made it there just at 8:30.
I won't continue this journal, as I am home now and so therefore it is no longer a travel journal. However, I will continue it once I leave again to go back to Rapa Nui.
I hope you're all doing well. As for me, I've just finished up my first week here in Hawai'i on my non-vacation...and it's been strange. I find that if I don't have to work, I really don't have anything else to do. Consequently, I've watched a whole lot of TV over the last week... And I'm perturbed about the lack of sunshine. It's seriously cutting into my beach time.
I actually wrote 3 e-mails to all of you detailing the troubles I had in coming back here, but after re-reading them I myself find them overwhelmingly boring, so I've decided not to torture all of you with them. Instead, I'll post them to my website, so if any of you are even the slightest bit interested in all the frustrating details of my 3 day stay in Tahiti, feel free to go to my site and read them (after Monday! I haven't posted them yet). www.theulutree.com/rapanuiarchive.htm
I did go through quite an ordeal just to get to Tahiti, as well as trying to survive while there, so there is a story to be told (though it may be long and drawn out). So, to appease my thirst for always having to tell a story, here's the nutshell version:
My ticket from Rapa Nui to Tahiti was supposed to be paid for in Hawai'i, but for whatever reason it could not be done. I didn't know that, and went to the Rapa Nui airport to check in. But the important fact here is that THEY LET ME CHECK IN. Then 40 minutes before departure time, they told me I had to pay. So I maxed out my credit cards to get on the flight. I got on board only 5 minutes before scheduled take-off time.
Due to the same mix-up regarding the tickets, I didn't have any hotel reservations in Tahiti. However, I got really lucky with a generous tour driver who ferried me to a cheap hotel. She arranged so that they would allow my brother to fax over payment information the next morning. It took the entire next day to work everything out. First they wouldn't take MasterCard; they only take Visa and AMEX. Then they couldn't take the Visa.... I was afraid for a day and half that I would get kicked out. Everything was finally settled on my second morning there.
Because I had maxed out my credit cards for the last-minute plane ticket, I didn't have any cash for food. I did some math, and figured that I could get just a little out of an ATM from one of my credit cards. I had to survive on chips and cookies for 3 days, with only 2 real meals stuck in there somewhere. Basically I was starving for almost the entire time. I got really skinny, but not in the way that I would have liked.
So that's the Tahiti portion of my trip. It wasn't fun.
The best part of my Tahiti trip was on my way back to the airport. The transportation company that picked me up also picked up someone else from Hawai'i. When you're away, you can so obviously tell other people from Hawai'i, so when I saw this guy getting into the van, I knew that he was from here. We immediately started talking...and I ended up having an airport buddy to hang with. It was great, because I was not looking forward to the endless wait at the airport before boarding.
I also saw another friend in the Tahiti airport, so the three of us had some great conversations. Can you believe that the airport was the best part of my trip?
Once on board I had a large Tahitian woman seated next to me, but soon after take-off she moved to another seat, so I had the window and aisle to myself. That's just enough room for me to stretch out and sleep! (Short person joke...get it?) I was seated in the same area as a children's choir group from Tahiti, and they were all so excited to be going to Hawai'i that they didn't sleep, even though the flight took off at 1 a.m. Because of all the kiddie noise, I had a difficult time sleeping.
We arrived in Honolulu, amazingly, exactly on time - to the minute. It was nearly 6:30 a.m. but the sky was still black as night (which I thought was very strange), but because of that the famous "Honolulu City Lights" were still visible. All the children were crowding around the windows, trying to catch a glimpse, and I felt a little surge of pride and love for my city. This was a place that I knew by heart, and here were all these people around me, so excited to be here for the first time. This place was a dream come true for them, while for me it was home.
The landing was nothing special to speak of - a little bumpy like your average landing, but the group applauded anyway. A smile spread across my face and a chuckle erupted from my throat...they were all so happy! And as quickly as that joy came to me, tears came next. In that instant I realized that I didn't know if I was happy or not to be here.
For just that moment, I felt a sadness that consumed my whole being. There were so many things going on, pulling me in different directions. I was here for a funeral...a death that would leave a hole in the life I've come to know...I left a loved one and a loved place behind in Rapa Nui...I love Hawai'i as well, but why do my two homes have to be so far apart, so separate? All of these things hit me in this one moment, leaving me with just that one question to define it - Am I happy to be here?
I was not able to answer that question. I am still not able to do so. I'm beginning to think that maybe, as long as I continue to have these 2 seemingly separate lives, I will never have the answer that I seek.
This revelation has sparked many self-reflective thoughts along those lines. The only conclusion I've come to thus far is this - what I want most in life right now is a Home. I feel at home in Hawai'i, and I feel at home in Rapa Nui, but neither of these places contain an actual living space that I can call my own. In Rapa Nui, although the space I occupy feels completely comfortable, I still live out of a suitcase. In Hawai'i, I live in a house surrounded by other people's things, as if I am the guest in someone else's domain. Whether in Hawai'i or Rapa Nui, I just want this one thing right now. I just want a Home of my own.
So this begins my journey towards home. Hopefully it won't take me long to get there.
Take care everyone. Be well.
Email Date: January 31, 2004 Leaving again
Aloha Everyone! I just wanted to send out a quick note...I'm off again this afternoon, back to Tahiti for a day then on to Rapa Nui. I dread the day I will spend in Tahiti tomorrow, but there is a treasure at the end of the quest.
I don't know when I'll get an internet connection on the island. When I arrive there, the annual Tapati festival will be in full swing, so there will be lots to write to you all about...but if you don't hear from me, it means that I don't have that darn internet connection. Sorry. I'll still be writing, and I'll still be updating my website, but I have no idea when I'll finally be able to send/post anything. Rest assured that I will let you all know as soon as I do.
So take care everyone! Have a great year! I hope to be mailing to you all again soon!
Back to Table of Contents Back to Top of Page
Saturday, January 31, 2004 - Left Hawai`i once again to go back to Rapa Nui, to continue my vacation. Arrived in Tahiti just after midnight. The friend of a friend who was supposed to pick me up at the airport wasn't there. I didn't have enough money for a hotel room, so I had no other choice but to spend the waiting period until my next flight (25 hours) in the airport.
Sunday, February 1, 2004 - I can't even begin to say how much this sucks. I had to spend 25 hours in the Fa`a`a Airport! I'm never coming to Tahiti again...unless I can afford to stay at the Beachcomber or Sheraton.
I had to keep all my luggage with me for the entire time (no chance of checking in early), and I couldn't sleep very well because I was afraid of letting my guard down for too long. It wasn't so much the people that I was afraid of...it was the cockroaches roaming the airport. There happened to be another woman who also arrived on my Hawaiian flight who decided to spend the night in the airport. She had brought a bicycle with her, and planned to ride to Papeete and catch the ferry to Mo`orea, but wanted to wait until morning. I felt somewhat relieved to have her sleeping on the bench adjacent to me. I guess there's comfort in numbers. Although I enviously wondered how she seemed to be sleeping so well...
Needless to say, once the sun rose, I was very sad to see her go. I dreaded the seemingly endless hours ahead of me. As soon as the sun rose, I started counting down the hours, but it didn't make me feel better until the number was less than 10.
At least I had carried a bit of money with me this time, so I had enough to eat whenever I was hungry (although the food was pretty bad). There's a little McDonald's in the airport, as I discovered, but they only sell ice cream and drinks and pastries. No french fries (bummer)! By the way, they aren't called "french fries" in French. They're called "pomme frites". The McDonald's in the airport also sold only 2 types of sandwiches, both of which were more like the breakfast sandwiches they serve at the Hawai`i McDonald's. They were about the size of an Egg McMuffin, but without the egg and on sourdough bread instead of muffins. One of those cost the equivalent of $2. They're so small that when I ordered it the girl even asked me if I wanted only one. I had made the mistake earlier in the day of purchasing food at another cafe in the airport, and was bitterly disappointed. In the end I had to throw that food away because it was so bad, so by the time I discovered the McDonald's, I only had enough money left for one "Croque McDo". Luckily my appetite was satisfied enough for the evening.
I thank God for the comfort a good book can provide! However, sometimes I wish I read slower. I would read about 3 chapters, then realize that only 20 minutes had passed. Watching that clock was akin to torture... I prayed all day to be swept up in a time warp. Sometime in the late afternoon I think my wish finally came true. Before I knew it, the time jumped from 7:00 to 9:00. It was only a 2 hour warp, but oh how I valued it!!! I only had an hour and a half more until I could check in for my flight! And I knew that once I got on that airplane, I would feel relieved. Because I know a few of the fight attendants, I've always felt very much at home on the LanChile flight. Being on that plane is almost as good as arriving on the island...
I should have known better...the check-in line opened at 10:30 p.m., but people started lining up before then. Not thinking of that, I didn't approach the line until 10:30. So although I was (guaranteed!) the first person on this flight to arrive at the airport, I was nowhere near the first one in line. But that's ok...waiting in line took up a lot more time. And that's all I was interested in during my entire stay in Tahiti - wasting time.
My friend Christian wasn't working the flight, but I had a couple of other friends who were. But it didn't matter that much. I hadn't had more than 2 1/2 hours of sleep since Thursday night, so I slept nearly the entire flight. I only woke up for food.
Back to Table of Contents Back to Top of Page
Monday, February 2, 2004 - Finally! We arrived in Rapa Nui around 11:00 a.m...6 a.m. in Hawai`i/Tahiti time. R. Duckie could not pick me up from the airport because he had to work, but he sent a friend. I didn't care much, because after spending the whole f@#%&*! day in the Tahiti airport, what could possibly be worse? Besides, all I really wanted was a shower and a bed. Which I promptly got as soon as I was dropped off at our house.
I slept the entire day - from about 1 p.m. to 9:30 p.m. The only reason I finally got up is because there was a Tapati event tonight, and I didn't want to miss it.
The annual Tapati festival began on Friday night, so I didn't miss too much. Tonight's event was the dance contest, along with solo singing, group singing, and `upa`upa (accordian). The big draw was the dance contest, so they stick those other things in between so that people will come to the event. During my first Tapati, they put these other events on a separate night, and the crowd was pretty thin, so they finally wised up and put it within the dance contest. The night started out with the teenaged dance groups for each contestant, then they did the solo singing competition, then the group singing competition, followed by the `upa`upa (accordian) playing competition. They rounded off the night with the adult dance contest, which is really what everyone was waiting around to see. It was almost comical to see how the crowd roaming the grounds quickly migrated towards the stage once it was announced that the "Conjunto Adulto" was about to begin.
There are again only 2 contestants for Queen this year, Lidia Haoa Tepihe and Tavake Nui... I haven't gotten her last name yet. But you can pretty much tell from the dance competition who is going to win the whole shebang, even though the dancing comes early in the festival. It's going to be Lidia.
For anyone who is unfamiliar with this festival, here's how it goes: "Tapati" literally means "week" in the Rapa Nui language, and this festival was originally a week long, but over the years it has evolved, so although it is now much longer than one week, it's still called "Tapati". Young women, college aged, from different families compete to be Queen for a year. They usually get a scholarship to school, but each year the prizes seem to get better. Last year's queen even got a new car.
The festival is comprised of various competitions - dancing, singing, takona (body painting), wood carving, stone carving, reed boat making, swimming, canoe paddling, cooking, etc...including the main events of the Haka Pei and the Tau`a (see my picture archive for a better idea of what these are!). In each competition, people compete in the name of one of the queen contestants. Whichever contestant's team gains the most points/wins at the end of the festival wins the title of Queen for a year for that lucky girl.
But, as I mentioned earlier, you can usually tell which girl is going to win by the dance group. You see, the number of people that a candidate has supporting them counts towards the win. And Lidia's group had more dancers.
Tavake is a type of bird here, so when Tavake's dance group entered the stage, they all walked in waving their arms like birds, accompanied by a drum beat. It was so cool! In fact, their entrance and exit (done the same way) were the talk of the night! However, even though they had that going for them, I have to admit that the in-between part lacked. Overall, Lidia's group was more entertaining. It was a solid performance. And she had more dancers...
One thing I noticed was that the Matato`a group and Karikari group were, once again, split. Matato`a is a band here, and they're like the Rapa Nui superstars. They've toured the world (except Hawai`i...!) and when they put on a show, they look like bona-fide rock stars. Anyway, their support goes a long way.
On the other side of the coin, the Karikari group is a large dance group here. They're probably the only professional, continually performing dance group on the island. Their dancing has also taken them to performances throughout the world. (In fact, in April they are going to the Merrie Monarch in Hawai`i!). When you have the support of the Karikari group, you have a large resource at your disposal. But I've noticed over the years that these two groups are always on opposite sides during Tapati. It's not a war or anything...people just support their family members. Yet, I wonder if maybe they do it on purpose. Grouping Matato`a and Karikari on the same side would be like stacking the deck... Whoever their competition was wouldn't stand even the slightest chance...
R. Duckie was being very generous tonight. I couldn't wait to get to the festival grounds and eat at the Hare Mauku (grass houses). It's one of the best things about Tapati... I look forward to hanging out at the Hare Mauku and munching on an empanada. I think because I had slept all day and didn't eat anything, R. Duckie was worried about me because he kept buying me empanadas...when I would ask for one, he bought two. Needless to say I had my fill for the night.
Back to Table of Contents Back to Top of Page
Tuesday, February 3, 2004 - I slept until way after noon, and didn't even leave the house until after 4:00 today. I think I'm still recovering from the lack of sleep before/during traveling.
No Tapati event tonight. They've expanded the schedule so that there are events every other night. That way people can rest in between. During my first Tapati, events were scheduled every night for 10 days, and honestly, it was exhausting. It's especially hard for the people who work in the Hare Mauku, because they're working almost non-stop for the entire festival. They usually open in the afternoon and stay open all night until everyone leaves...which means they can be open until 7 the next morning!
Wednesday, February 4, 2004 - R. Duckie threatened me today. He said if I didn't get out of the house he would shoot me with his high-powered water gun. So I went to visit a friend and deliver the gifts I brought for her from Hawai`i.
It was a beautiful day! I nearly made it to the beach...instead I opened up my computer and ended up fixing a lot of little details on this website. Oh well...at least I was doing something productive.
I went back to my friend's house for dinner tonight. Then I had to rush home to change in order to make it on time to the Tapati event tonight. I wouldn't normally worry about being on time, but as it turns out, R. Duckie is good friends with Gina (Pakarati Paté), the Tapati 2003 Queen, so she saved us seats in the reserved section, and if we want them we have to get there on time.
R. Duckie and The Whistler worked late into the night, so he was not ready on time. He sent me on ahead, claiming that he would come later and that I should save him a seat. He never showed. He fell asleep. I found him dressed and getting ready to head on over to the fairgrounds when I arrived home at 2 a.m. I'm not sure why he even thought of going there at that point...?
As for me, I got to sit in the second row, right in the center! I sat right behind Gina, and there was an empty seat next to her so my view was excellent! I am, however, disappointed with my camera's zoom, because although I was closer to the stage than I'll probably ever be again, my pictures still looked far away. I also tested the video function on my camera, but apparently you can't zoom in close while filming, so all my video appears as if I was a mile away, even though it was actually about 30 feet.
In any case, the live and up close view was great! (View a slideshow)
Tonight's event started out with a hour-long performance by the group Topatangi. From there the contest proceeded with Kai Kai, which is an ancient form of storytelling using a string to make shapes (like Cat's Cradle). This activity is always done by women. Sometimes the story is told, but sometimes it is sort-of sung to a rhythm. There was the juvenile division followed by the adults. Both contestants (for this year's Queen) participated in the Kai Kai.
Next came another type of singing contest called "Riu". A group comes out dressed in traditional attire and sings something like a chant, which tells an ancient story. Two guys on the end bring out props to parade around with when the part in the song comes up pertaining to that prop. One guy even brought out a live lamb, and jumped around with it over his shoulders when that part in the song was being sung. It was lots of fun to watch! I've actually seen this contest before from the back of the crowd, but it's a lot more interesting up close.
Each contest is being judged as it happens, so as they wait for the scores before starting the next group the emcees read off the scores/winners from previous contests. It turns out there's about 20 other contests that take place during the day that I've never even known about! But from the announcements, it seems like the competition is pretty stiff this year. Lidia won most of the events, but not all. In some cases, Tavake won a few events by a lot more points than Lidia, but it still appears that Lidia is winning since her group won more events overall.
The night continued with the Takona contest. Like the dance competition the other night, this was tonight's big draw. I was so excited to be right up front to see that one! "Takona" literally means "body writing", and in ancient times referred more to tattooing, but it has evolved over time into actual painting. There are different kinds of soils around the island that, when mixed with water, can be used to paint the skin. So No, they don't use acrylic paint or anything like that. It's all natural...really, a type of mud when you think about it. There is black, brown (of course), a more reddish kind of brown, and white. The white is more difficult to find, so there is some significance to it if a person paints him/herself all in white. The contestant chooses what symbols he/she wants on the body and where, then must come out on stage and explain (in Rapanui) each symbol and what significance it has to them, as if they're acting out a monologue. Watching the younger kids do it is usually a lot of fun, because they're nervous and cute and make mistakes with the language...but when it comes to the adults, it has over time become a fine art.
My friend Tito (announced as "Mokomae", his Rapanui name) entered this contest. He entered last year as well and won. (They haven't announced the winners yet for tonight's contest.) I made sure to take lots of pictures and took about 3 separate videos, but was so disappointed with how far away they looked. I wonder if I can make them any better on the computer...
You really find out who knows their language well in a contest like this. A couple of the guys from Matato`a competed for Lidia, and they had long monologues which you know they didn't have to make up before hand. You could tell that they were just talking, and that their language came natural to them. So I wouldn't be surprised if one of those guys wins...Tito was excellent, but he made one small mistake which might count against him.
Both queen candidates performed in this contest as well. I'm not really sure which one was better...but Lidia went topless. I don't know if that counts for more or not.
In any case, I was incredibly thankful to be up front! It was a great view, and the whole event is just so much more exciting from a view like that!
On a side note, it was a beautifully clear night. The stars shone bright even with the full moon shining down. It was a lovely walk home! Yet, although it's summer here and the days are proof of that season, the nights are still very cold. Gina has a cold but had to wear a nice halter dress because she is the reigning Queen, and she only had a pareau to cover her shoulders. Photographers kept asking to get pictures of her, so she constantly had to take off her pareau to show her sash...I felt so badly for her! I wanted to offer her my jacket, but it's too small for her and it was so cold that I would have frozen as well. Besides, I don't think she could have used it since she needed to appear a certain way for the festivities. But despite this, she looked beautiful and somehow managed to make it through the night.
Back to Table of Contents Back to Top of Page
Thursday, February 5, 2004 - Woke up late. Cleaned house. Washed clothes. It was a domestic day. I also worked a lot on this website and sorted through the 100 plus pictures I took last night.
The horse races took place today but we didn't go. I've never really been interested in that particular contest. Besides, it was a super hot day with no wind, so I felt it best to stick close to the shore.
The owners of this property had a party tonight. The front of the restaurant, which faces the road, has finally been completed, so it looks really nice, so this is the first party that they've been able to have here. In the usual style around here, the party didn't end until about 5 a.m.
I found out tonight, from one of the innocent party-goers, that someone from my past is here on the island. This person betrayed me...she acted like my friend then headed straight for my boyfriend. I haven't seen her yet, but I'd like to (although I don't really want to talk to her...just see her). I'd like to just find out what I feel when I'm in that situation.
Back to Table of Contents Back to Top of Page
Friday, February 6, 2004 - The Tau`a was today. That's the marathon competition that takes place in Rano Raraku crater. For any of you who don't know what this is, take a look at my picture archive for a better idea.
I wanted to go, but things didn't work out. Although I knew better, having been through 2 previous Tapati's, I neglected to make arrangements for transportation to the competition, so I got stuck in town all day. That was a bummer, but I have no one to blame but myself. Honestly, I was more disappointed because I was hoping to get some better pictures this year to post on this website. Sorry everyone.
Saturday, February 7, 2004 - I did laundry. Over here, that ends up taking all day. The washing machines here are (for lack of a better word) primitive compared to what I've become accustomed to in Hawai`i. You need to run the entire cycle again at least twice to get all the soap out, and you have to remove all the lint by hand. And, if that weren't difficult enough, our particular washer doesn't even drain all the water out, so when I hang the clothes to dry, they're literally soaking. We also have a very small clothesline, so if I wash too many things at once, I have to wait half the day for the first things on the line to dry before I hang the others. It's not a pleasant job...
The canoe regatta competition was this afternoon. They're not regular canoes that we use for racing in Hawai`i - they build these canoes special every year. They're a bit more boxy looking than our racing canoes. I don't have a copy of the Tapati schedule, so how I found out that this particular race was going on was because I could hear all the people cheering from my house as the canoes arrived at the finish line, which is about a 2 minute walk from here. I got out there in time to see the last canoe coming in. No pictures due to my lateness.
There was another group singing competition tonight, called "Koro Haka Opo". There is one large group representing each candidate, and they must sing 3 Rapanui songs. Then the next group has their turn to sing 3 songs. The contest ends when either group can no longer think of a new song to sing. So this particular contest usually goes on all night. It started at 10:00 p.m. and didn't end until about 3:30 a.m. I suspect they cut it off though...because this particular contest has been known to go on until 5 a.m. in the past.
It's great to listen to, but very difficult to watch because this particular event doesn't take place on the stage. The groups are seated in front of the stage, on the ground, and facing each other. So, as a spectator, unless you got there early and got a seat right up front, there's not much to see. And me being short doesn't help at all...
So I apologize to you all - I don't have any pictures. I could barely see through the chosen hole between two shoulders, and I was so far back that the picture wouldn't have been worth it anyway. I did catch a glimpse of some dancing, though. Each group usually has a couple of guys in the group that dance around during the songs being sung. That's always entertaining.
Back to Table of Contents Back to Top of Page
Sunday, February 8, 2004 - Haka Pei!!!!! For those of you who don't know, this is probably THE biggest event of the whole festival. It's the one you just can't miss.
Someone sponsored a Curanto at the site of the Haka Pei...and I don't know if we just got there late, but all they gave out was a piece of watermelon and a chunk of beef. That's it. Usually you get a bit more at a curanto - at least a sweet potato or something to go with the meat.
The Haka Pei itself started late because they had to wait for the ambulance. They absolutely cannot run this competition without medical help present. (Does that tell you something about this one...?) It turns out that there was some kind of emergency and the ambulance was otherwise detained helping someone. So although the event was scheduled to begin at 3:00, it didn't start till about 3:45. The comical part was that once the ambulance finally arrived, they still had to wait because the doctor wasn't there.
While we were all waiting (and getting sufficiently sun burned), the emcee gave a little history on the event. She said it twice in English, and both times she said something different, so I'm not sure what is correct, but I'll try and recollect it all for you.
The Haka Pei (literally "to do sledding") is an ancient sport designed to test the courage of the competitors. During the time in their history where famine was prominent, the sport was discontinued. It was resurrected in either 1885 or 1985 (that's where the announcer said two different things, so I don't know which one is correct...I'm leaning towards 1985). The men who compete in this sport paint themselves with designs sacred to them and wear traditional attire (a "hami" - much like a loincloth but without the flaps to cover the front and back).
The sled, or "Pei" in Rapanui, is actually two banana tree trunks tied together. The competitor lies down on his back on the sled with his feet facing downhill. Basically, whoever makes it to the bottom of the hill fastest is the winner.
There were 8 competitors this year, and in another comic twist, they all named their sleds! I really don't know why, because it's not like they keep them after the event is over.
The grass was a bit longer this year than it was last year, which was better because the longer the grass, the faster the ride. But, that also means the ride is more dangerous. I took some video of some of the rides, but as always, I missed the best one. One of the local girls who was in our group became fascinated with my camera, and very nearly ripped it out of my hands. I'm very protective of my expensive things, but at the same time I don't want to appear rude to people by not letting them see it, so I let her look at it for a bit. She then asked if she could take a picture...so I let her. But as usual, my timing was off because that particular ride happened to be the best of the day and here was someone else taking an amateur picture with my camera.
Why was that ride "the one to see"? Because instead of lying straight like everyone else, this competitor raised his legs to the sky, making the sled go faster and get a little bit of air time whenever he hit bumps on the trail down. I don't know who won, because we didn't stick around to find out, but I suspect it was him. Style doesn't count for anything in the judging, but his legs reaching towards the sky did make him go faster...
After that we went to Anakena to take a dip in the sea, but it turns out that everyone else had the same idea. When we got there the beach was waaay too crowded, so we only stayed about 20 minutes before heading back towards town. On the way we stopped for a guy who flagged us down along the road. He and his friends were tourists on bicycles looking for the Haka Pei competition...poor guys! They were at the site too...just an hour too late.
There was another competition to see - a marathon of sorts. As it turns out, there is a team of men who run with two bunches of bananas connected by a string slung over their shoulders. The bunches of bananas are passed from one man to the next (like the baton in races), and together they finish the trail. I don't really think this could be called a competition, though, because there was only one team. Really, I'm not sure why they did it...
No more competitions tonight, but there was a short concert down at the stage. We didn't go. I was drained from the sun and R. Duckie was drained from working all day.
Back to Table of Contents Back to Top of Page
Monday, February 9, 2004 - Swimming competition today. I didn't go to watch, but I had a great view from my house. I took some landscape pictures...but I didn't go down to see who won.
Basically, a boat takes the competitors about 500 yards off shore and drops them off, and they must swim back in. Even though it's not a long distance, it can be difficult depending on how high the surf is. And the truth of the matter is that there aren't too many people on the island that are fit for swimming. There's lots of surfers, but take the board out from under their bodies and they're helpless! It happens a lot that people who are not from the island enter this competition and win, because the people here just aren't conditioned for that kind of thing. However, only a Rapanui person can truly win the competition, so whoever is the first Rapanui to finish is considered the winner, regardless of whether or not he/she was the first person in. They have men's and women's competitions.
Tonight at the stage (Hanga Pokopoko) they continued with the dance and singing groups. The dance groups, "Conjunto", were the young kids then the teenagers. The night started with the young kids (soooo cute!), and then saved the teenaged groups for last. In between was filled with mostly the "dress" competition. I say "dress" loosely, as I have no better word for it. What it was is the two candidates coming on stage 4 separate times, each time with a different outfit made of natural materials, and they have to show off the outfit and explain what each part of it is made of in the Rapanui language. Sometimes they also chose to explain it in Spanish. Here's how it goes:
The first outfits they come out in were made of Mahute, which is the ancient name for the material made when the bark of a certain tree is pressed/flattened. (It is named Mahute, I think, because that was the name of the plant it was made from.) Basically it's like kapa or tapa for Hawaiians. Each candidate came out, walked around the stage showing off the outfit, then explained everything that was on it. For example, if her crown was made of mahute but had feather adornments, that's what she said. Simple. After all was explained, she then took off the skirt so that everyone could see it in it's entirety, as sometimes the belt of the skirt is the most decorative part of the outfit. Under the skirt she was wearing a "hami" (ancient word for panty, in this case), that was also made of the same material as the outfit.
The second outfits were made of Huluhulu, or feathers. The third outfits were made of Cacaca, which is banana tree bark. The last outfits were made of Pipi, or shells.
Now, some may have found this endless parading boring, but I was so impressed with the outfits! It's amazing what talent and creativity can produce! I've got pictures of each outfit, but haven't had time to sort through them yet. I'll get a slideshow up soon.
After the dress show, there was the continuation of another contest that took place earlier in the week. It was another sort of group singing, but this time the young people. I don't know what the age cut off for this one is, but they weren't all that young. I'd say maybe 25 and under...? I knew quite a few of the people in Tavake's group, and I know some of them are over 20...
They came out in nice, matching outfits (modern but simple), sat on their knees and sang a couple of songs, their only accompaniment being two rocks that one member of the group would hit together to keep time. It was nice and quite peaceful compared to most Rapanui performances. In this particular event, someone from the group gets up during the song and dances around with a prop that pertains to that part of the song, just like the competition last Saturday. In Tavake's group (which, I have to say, was MUCH better than Lidia's!), there was a guy with fish, and another guy with a reed mat. The guy with the mat was our friend Marquito, and he did a great job acting the part out! I so wanted to get a picture of him!
But, I unfortunately couldn't get pictures of this one because some fat photographer sat right in my view line, and I couldn't get my camera view around him.
They also read out the cumulative scores last night, and although the competition is close, it seems that Lidia Haoa Tepihe will be the big winner. She's got enough points over Tavake that Tavake probably won't be able to catch up before the end.
There is a small group in town from Aotearoa (New Zealand), so they also did a small thing last night on the stage. When I say small, I mean small...there were only 5 people.
Back to Table of Contents Back to Top of Page
Tuesday, February 10, 2004 - Karikari performed on the Tapati stage tonight. I've seen their show already, but seeing it on the stage is a whole different experience. And then there's the fact that I could never get tired of seeing their show...they love what they do, and it shows. No matter how many times they do it, they still have so much energy - so much life! It amazes me over and over again.
In fact, I was surprised to see what a big crowd turned out to see the show. Lots of locals! You know it must be good when the locals come out to see something they've already seen a hundred times...
Because this was a special show, they had a few more dancers than usual as well. There were a couple of new dancers as well as some past dancers that hadn't been dancing recently. I was again too far back to get any truly great pictures, but I took a chance and somehow (by the grace of God?) managed to get one really great photo. It is in between two shoulders, but the subject is excellent.
I left after the show was over. There was another competition tonight in which actors recreate ancient legends. The idea itself is incredibly interesting, but since the entire thing was in Rapanui and because they don't explain the legend first (or after), it can make one who does not speak that language feel somewhat excluded...
Back to Table of Contents Back to Top of Page
Wednesday, February 11, 2004 - Rest. We all need it.
Thursday, February 12, 2004 - There was a show at the stage tonight but no competitions. I didn't go...I could hear everything perfectly from my house, and I figured if anything interesting started to happen I would head on out, but nothing happened.
First they had a local group called Manaroa play. After that another local artist named Mito did a set. Then they brought out another local artist, I think his name was Ika Araki, who apparently plays at some of the restaurants here. He only sang one song, and he sounded a lot like Bob Dylan, so I couldn't understand why they wanted him to play. The entire show was a little over an hour long.
Friday the 13th, February 2004 - Parade Day! This is probably the only event that rivals the Haka Pei during this festival. It has been described as the Rapanui version of Carnivale. Anyone and everyone can participate, and they do! All you need to do is show up and get yourself painted. You can wear as much or as little as you want...and most people choose to go with little. I have documented proof of all the bare breasts and butts this year.
Basically you choose a candidate, then you get dressed up and walk in the parade for her. At the beginning of the parade route there is a section where everyone must pass single file so they can be counted. Whichever candidate has more people wins this particular competition. Some people get counted then dismiss themselves from the parade itself. Lots of tourists get painted and participate for the novelty of it, all the while taking pictures or video.
I danced last year, and honestly, I didn't enjoy it that much, so I decided not to do it this year...and everyone kept asking me why! After a while I realized that I probably should have at least gotten painted and counted...
I took so many pictures that the battery in my camera died. I didn't get many pictures of Lidia's group, however, because the honest truth is that I thought Tavake's group was more fun. I walked along side them for about half the parade, until my camera died, because at that point I rushed home to recharge the battery, with the futile hope that it would be charged by the time the parade ended. (How naive...!)
The parade ends at the soccer field, which is about a 2 minute walk from my house, so I thought I might be able to make it with the battery...but fate was not so kind this time. My slipper broke on the way home so I had to stop by the house anyway to change it, and the battery was nowhere near done. So I went to the show with the intent of just watching.
At the end of the parade each candidates dance groups once again perform - for the last time before the end of the festival. Lidia's groups went first, starting with the young children, then the teenagers followed by the adults. After that Tavake's groups performed.
This was the second time that I had seen these performances, and I have to say that Tavake's group was a lot better this time around. In fact, their performance overall was absolutely excellent! I don't even have the words to describe how good it was! She deserves to win just from this.
Back to Table of Contents Back to Top of Page
Valentine's Day, 2004 - Tonight was the coronation. This is my third Tapati festival, yet this is the first time I've seen the coronation. I was sorry that I couldn't get a better seat. I had to sit far back enough that I could see everything just fine, but much too far for pictures. So I don't have any...sorry.
The event didn't last very long. It started with a speech by the reigning Queen of Tapati 2003, Gina Pakarati Paté along with a ceremonial eating of food from an umu (underground oven) by her and the Mayor, Petero Edmunds Paoa. Next another local group named Varua played a short set. They were really good! I looked around me and as soon as the music started, I found myself in the middle of what had become a large crowd. Minutes earlier I was in the back of said crowd...
After that the Mayor came out and gave a very passionate speech, completely in Rapanui. It was rather long, however, so I was a bit disappointed when he decided to repeat the e n t i r e thing in Spanish. But people applauded wholeheartedly for both parts, and I heard positive comments around me in some Spanish that I could understand, so I guess he was saying something good. He didn't repeat it in English, although he speaks it fluently. I would have liked to understand, but was glad because it was pretty long.
Finally, after enough stalling, the winner was announced. To no one's surprise, it was Lidia. The reigning Queen crowned the new one, and congratulations were given. Then the winner's dance group immediately proceeded on stage and danced their dance for the fourth time during the festival. The non-winner, Tavake, was a very good sport about it and danced with Lidia and her group for the first song.
Some people say that the whole thing is fixed from the beginning... Some say that there's so much money involved that they set up the winner long before the festival begins. I don't know. If it is set up, then Lidia is a pretty good actor, because she seemed really surprised.
Tavake put up a good fight, I think. She didn't lose by that much...it was a close race. And in the end I was actually disappointed to see that she lost. I found her group to be a whole lot more fun. If I had participated this year, I would have preferred to support her.
The dancing was immediately followed by a fireworks show. I think that's the closest I've ever seen fireworks...they seemed to be right behind the stage! That made it all the more exciting.
Back to Table of Contents Back to Top of Page
Sunday, February 15, 2004 - The traditional coronation took place tonight. It is usually held at Tahai, but for some strange reason they did it at the stage tonight. The crowd wasn't very big, so I got a pretty good seat...but again I was too far back to get any good pictures. This was also the first traditional coronation I've seen.
A group calling themselves "Te Pito O Te Henua" came out and escorted the new Queen to her throne. Her attendants then sat around her and watched the show like the rest of us. The group then proceeded to perform a series of traditional chants accompanied by dancing. It was mostly men...there were about 4 women and they stayed in the back the entire time.
It was an interesting show in that they performed songs that I've never heard before. After you spend some time here you begin to recognize the various songs...but these were different. I enjoyed it.
After that another local artist came out to play, named Sopsy. It is one guy with an old keyboard... He's not that interesting to listen to, so I found it incredibly strange that they would choose to end the entire festival with him. Maybe he came cheap... Anyway, because of that, I left early, even though it was the last possible night to enjoy the social life of the Hare Mauku.
Back to Table of Contents Back to Top of Page
Monday, February 16, 2004 - I did a lot of walking today. I went to visit my friend Tito, who is a tattoo artist. I have a Hawaiian band placed vertically along the side of my calf, and he's been wanting to continue it for the longest time. Today I finally let him draw. I was thinking of getting another tattoo eventually, but haven't really given it much thought yet. It hasn't been the right time. But after seeing what he drew on my leg, I feel inspired. I spent much of the evening creating a Hawaiian design for myself. I hope to work with Tito more to add a Rapanui portion to the total design.
I made a lot of house calls today as well. I went to visit the mother of my ex-boyfriend here. She's always taken good care of me and was very happy to see me. And of course everyone had a lot to say about my new non-tattoo... I spent a couple of hours conversing with her about nearly everything, until she had to go to work. I then proceeded to another friend's house.
I have a friend who is an excellent painter, and I have an idea for a project that I'd like to work on with him. I was waiting until the Tapati was finished, however, because there is much call for artists during the festival. But as luck would have it, he wasn't home. Because the Tapati had finished last night, he was out today helping to break down the stage that he had helped create. So I stayed a bit and talked with his mother. She is such a nice woman, and always remembers me whenever I visit, so whenever I come here I remember to bring some chocolates for her. She invited me to lunch for tomorrow.
After that I went down to the festival grounds to see if I could catch my artist friend. He was working, so we only spoke briefly. I didn't have much else to do, so I ended up hanging out with the cousin of one of my friends. We were both incredibly bored, so we had one of those conversations that people have in such situations - a lot of talk about nothing in particular. I finally left when it began to rain.
I went back home for a little while, just to wait out the rain. After being out and about all day, I didn't want to stay indoors again, so soon after I went out again. I went to visit yet another friend - a woman who is sort of like a mother to me. We conversed for about 2 hours and shared some ice cream, until I had to rush off to the grocery store before it closed. She accompanied me, just because it was a nice walk.
So I spent nearly the entire day speaking Spanish! Considering how limited my skills are, I think I did pretty good. Although I couldn't possibly repeat what anyone said to me, I understood most of it...or at least I understood the gist of the story. I feel good now. And tired.
Back to Table of Contents Back to Top of Page
Tuesday, February 17, 2004 - I am so excited now at the thought of my new tattoo, so the first thing I did today was head over to Tito's "office" to show him my draft. He was on his way out, but spent about 10 minutes with me first. I think he's excited that I finally decided to do it! And he loves my design.
Hawaiian designs are very different from Rapanui designs. Rapanui designs look more Marquesan and also somewhat Tahitian - a little more flowing, with different motifs inserted within the design itself, whereas Hawaiian designs tend to be much more geometric and balanced. But because they're so different, other Polynesian artists (especially here) tend to like the look of them. The Hawaiian band on my leg is mostly what made people here remember me in the first place.
I told him I'd come back tomorrow so we can discuss it more. I'm excited now.
After that I headed back over to the house of my artist friend. When I went there yesterday, his mother invited me to have lunch with them today. He wasn't there, unfortunately. My artist friend is best friends with my ex-boyfriend (which is how we met). As it turns out, they both went to my ex's mother's house today to help build a bar for her new restaurant. But it was ok...I talked with his sister and had lunch with his family. They're all super nice, and I learned a lot from them.
While I was there it started to rain, and I had to wait to leave. I felt uncomfortable, as if I was overstaying my welcome, but everyone here knows that you shouldn't go walking in the rain. Finally it let up and became only a drizzle, so I decided to leave, but just then the father came home with the car, so my friend's brother drove me home. It was coincidentally perfect in timing.
The mother of the family is a Paoa by name, so this brother that was driving me had a tattoo of a paoa (a wooden staff used as a weapon here in ancient times), with the word "paoa" under it. I told him that was a great tattoo, and a great name. That's when he told me that over here, it is not considered a great name. In ancient times, the Paoa family were sort of the police of the area, but they abused their power, so today that name is somewhat looked down upon. I told him that it's not so in Hawai`i... In Hawai`i that family is very much respected, partly because of Duke Kahanamoku, who was also a Paoa. The name itself has a lot of mana (spiritual power) simply because it is a name still found all throughout Polynesia. It shows that we're all truly family.
I don't know if what I said made him think or not, but at least I found his take on it very interesting.
I also learned today that the word "moana" in Rapanui means "blue." (I've asked 2 different people so far, and they both told me that's it's only meaning.) I had always assumed that it meant "ocean", because that's what it means in Hawai`i. The first time I came here I remember seeing that word and assuming it's meaning...and all this time I was wrong! That is an eye-opener. What else have I assumed that isn't correct...?
It rained a lot today, so I spent the rest of the day updating this website and continuing with my tattoo design. I can't wait until tomorrow!
Back to Table of Contents Back to Top of Page
Wednesday, February 18, 2004 - I moved to another house first thing this morning. My new family is so nice, and they're accustomed to sitting around a table for 3 meals each day. My family was never one to do that, and at the other house that I had been staying, I barely ate anything all day simply due to lack of any real food in the place until dinner time came around. Needless to say, I ended the day overwhelmingly satisfied.
After settling in, we went to the country for a few hours with some friends of theirs. My new family doesn't speak any English, so this is probably my best opportunity to practice my Spanish. Their friends didn't speak any English either, so it was an interesting trip for me. I barely spoke (although that's not unusual at all, even in English!), and mostly tried my best to understand the conversations constantly going on around me. I had become accustomed to listening to the people that I knew, but this other family was new to me, so I have to admit that I didn't understand much.
We found a really nice little swimming hole which the father of the other family, Claudio, termed "the jacuzzi". It was deep and about the size of an actual jacuzzi, but was warm enough because it didn't get waves too often. But when the waves did come, they had to be super strong to make it all the way in there, so everyone had to be careful when the whitewash came into our little jacuzzi.
The men had intended to do a lot of fishing, but they quickly abandoned that idea and spent most of their time in the jacuzzi. They tried fishing again later, but the only one with any success was the 8 year old son of this other family...and he kept catching fish relative to his own size, not really understanding that they were too small to be caught. So at the end of the day we ended up with about 6 fish, but none big enough to eat.
The largest of the lot was the only one caught by an adult...Claudio caught it, and even it was barely big enough for eating.
But the most comical thing to occur was the great "losing of the soda". Claudio had initially put our two bottles of soda into a small hole at the water's edge to keep them cold. But then no one decided to watch over them... So when a big set of waves came, chasing everyone out of the jacuzzi, the ocean decided to take our sodas as payment. So here we were with only child-size fish to eat and nothing to drink except a small box of wine...along with 3 children and 5 adults. Out of the 5 adults, 3 didn't drink wine.
The men and the two boys (7 and 8 years old) proceeded to search the surrounding waters in a vain attempt to find the sodas, but everyone departed the waters in defeat. The mother of the other family, Maria, then tried also, but again she did not find them. In then end, one of the boys climbed back up the cliff to where our car was and asked a couple that was camping up there if we could have some water, while we ate the hot dogs that our companions had brought in case we didn't catch any fish.
So all in all it was a comical outing. These were great, easy-going people, so many jokes were made about the losing of the soda, but no one seemed to really be upset about it. We did, however, have to cut the trip short and go back home early because everyone was thirsty...
For me, it was great just to get away from town! Finally!!!!!
Because of this outing, I didn't get to meet with Tito about my tattoo. I'll have to do that tomorrow.
I also spent about 45 minutes on the internet today trying to upload this website, but I was unsuccessful for the second time. I can connect with my computer at an internet cafe here, but the one dial-up internet connection is shared between maybe 8 computers, so I've never been able to update my website from there. I think the file is too big... So I'm not sure now if I'll ever be able to publish my updates while I'm here. It's disappointing, because the whole point of this was to share what's going on with my friends while it's happening...
One last thing - I had decided a couple of weeks ago that I had to cut the Chile portion of my trip due to lack of sufficient finances, but during one of my many visits the other day I was invited (all expenses paid) to go to the island of Chiloe, off the coast of the main Chilean continent, with the family of my ex-boyfriend. So this morning I told them that I would indeed like to go if it can be arranged. So they're going to try and get tickets for the same flight as me, and we can spend 2 weeks there. We'll see how it all turns out. :)
Back to Table of Contents Back to Top of Page
Thursday, February 19, 2004 - I awoke quite comfortably in my new house. All in all, I'm glad I'm here. The amenities are light years better than the other place - I've got a real bathroom, for one, with a bathtub and a shower curtain, towel hangers, a toilet, a sink and everything, especially HOT WATER! (The other place had a shower inside with only cold water and a toilet outside, and the area was being refurbished so we hadn't had a working toilet for about a week.) I've got a queen sized bed all to myself, three meals a day and someone who does my laundry for me. (I insisted that she didn't have to, but she took it anyway.) So I've definitely got no complaints.
However, it rained a lot today so there really wasn't anything to do. My matron and I sat and watched one of the soap operas on TV for a while (everyone on the island is following it...I guess that's what happens when there's only one channel to watch). I spent the rest of the day reading.
At around 7:00 tonight the sun finally came out a bit and I, feeling antsy from not doing anything all day, went for a walk. (The sun doesn't set until about 9:15 right now...) I ended up all the way across town at a friends house, and everyone in the family was there. I sat and visited with them for a while, and ended up having dinner there. It had been a while since we had all been able to chat (they're really busy during the summers), so it was great being able to spend time with them.
But the best part of the whole situation was that, with all the practice I've been getting recently with my new family, I was able to understand nearly everything that was being said in Spanish! This group of friends all speak English except for the mother of the family, so all of their conversations are incredibly interesting to listen to because they all switch between English, Spanish and Rapanui (depending on who the comment is being directed at), and I usually only understand the English portion. That has always been unfortunate, because the mother has interesting stories to tell...but tonight I understood almost all of what she said! I was so happy! I left the house feeling quite fulfilled, and I was so excited when I got home and told my matron about my improvement.
I spoke with my ex-boyfriend's mother today and found out that if I go to Chiloe with them, I would have to pay for an airline ticket from Santiago to Concepcion. Given my present financial state, that is impossible, so it looks like my tour of Chile is officially off for this year. But she said that we could plan for next year...
Back to Table of Contents Back to Top of Page
Friday, February 20, 2004 - It started out as a nice day but as I was getting ready to leave the house the clouds rolled in. Nevertheless, I headed across the street to the library to use the free internet connection there, and although the connection was as slow as molasses (aaaaaaaarrrrrrrrrrrrrrrggggggggggggggggghhhhhhhhhh!) I was able to do everything I needed to get done. I even saw a friend at the library who I've been wanting to meet with for a while, but he's been pretty busy lately, so we made a date to get together later at his house.
After that I went to the LanChile office to change my ticket. Because I've had to cut the Chile portion of my trip out, there's really no point in staying here that much longer. Besides, the reason for dropping my tour of Chile was due to serious lack of finances, so it makes more sense to go home early and get back to work as soon as I can. I made the necessary changes, but the office here has to confirm all the changes with the main office in Santiago (in Chile), so I have to go back to confirm everything on Monday. If all works out as planned, I'll arrive home on either March 4th or 5th...nearly 2 months earlier than planned.
I spent most of the remaining part of the day close to my house because of the rain, but I didn't want to spend time inside if I didn't have to, so I kept a book with me and sat on a nearby bench, and whenever the rain came I sought cover. It was a good plan, and worked out well. Late in the afternoon (when the rain seemed at a halt) I headed up to my friend's house to f i n a l l y meet with him regarding an art project that I'd like to work on with him. I originally told him about this idea 4 years ago, but only today did he and I finally speak seriously about it. He's going to work on it during his spare time over the next year, and next year we'll wrap it up together.
Later this evening I started showing my matron the various pictures contained in my computer, and from there we pretty much took off on every possible tangent as far as what you can do with a computer. We finally ended up watching a DVD. I had planned to go out tonight, but by the time the movie ended it was 1:30 and the local restaurants usually close around 2:00 (because by that time everyone heads over to the disco), so there was no point by then in me going out. Instead my matron and I had a long, deep conversation (which in itself is interesting considering my limited Spanish skills and her non-existent English skills...for some reason, we just understand each other well). Once again, I ended the day feeling fulfilled.
Just a small side note here: Everyone is under the assumption that I'm coming back next year. I guess I can understand why...I mean, I was just here last year, wasn't I? But now I also have plans that call for me to be here next year anyway, such as a trip to Chiloe on the continent, and this art project to complete, so I guess there's good reason for me to return. I just hadn't thought about it, that's all. But this is a good opportunity for anyone who wants to come back with me!!!!! (Big hint to all my friends!)
Back to Table of Contents Back to Top of Page
Saturday, February 21, 2004 - I woke up as late as possible this morning, then got ready and headed to my ex's family's house for lunch. "Mama" had told me the day before to come over at 12:00, but I know how Rapanui people tell time, so I didn't make all that great of an effort to be there at noon. However, I still arrived there at around 12:10...just as she and her husband were heading out to the store to buy things for our lunch. It looks like I was still too early according to the Polynesian clock.
So I waited around the house for them to come back (which wasn't a big deal since I had lived there for 6 months back in 2000), then sat and talked with the both of them while "mama" was preparing lunch. It was a nice, leisurely afternoon. Lunch (when it finally came) was really good, and we all spent more leisurely time talking again after it. In the end I spent about 4 hours there. The only reason I left was because "mama" had to go to work.
While I was there I spoke with my ex-boyfriend's cousin, whom I hadn't seen since 2000. He used to hang out with my boyfriend and I when I first moved here, and I liked him a lot. He was always very gentlemanly and a lot of fun, but during that time he moved to Tahiti to try and find a better life for himself, and I hadn't seen him since. He wasn't here last year when I came...so I was truly happy to see him today! We chatted a little bit, but he has a wife and a little girl now and couldn't stay away from the house for too long. I hope I get to see him again before I leave.
I also spent a bit of time chatting with my ex's brother. He's planning a trip to Hawai`i soon...which he says is set, yet everyone else seems to think that it's just a dream he happens to be talking about out loud. I'm not sure, but I gave him my addresses anyway.
I borrowed a bicycle from my current family's stock of bicycles for today's excursion. On the way to lunch, some of the roads are a bit uphill, and it's been forever since I rode a bike, so I couldn't make it! At one point I had to get off and walk the bike, even though the slope wasn't all that intimidating. And although the rest of the path after that little uphill portion was straight, I still had to push myself to make it all the way there. By the time I arrived at the house, my entire body was shaking from the unusual amount of exercise. It was great!
By the time I left I had been overwhelmingly rested, so I was more than ready for the ride! The path was straight, again, which meant that I could cruise a lot, and once I turned onto the main street it was mostly downhill (that slight slope that I didn't quite conquer on my way up!), so that was a lot of fun! When I reached my house I felt completely exhilarated! I've got to do that more often!
The rest of the day was very nice - the first completely nice day in a while, so I tried to go out and enjoy it. After I came down from my bicycle high, however, I felt very tired. I went for a short walk, then came back to the house and worked on pursuits of a more mental nature. Then I hung around our front porch area and had some quality time with one of the cats. Later, as dusk fell, I had some quality time with my other surrogate mom, the matron of this household. All in all, it was a nice day.
Oh...and for the last 3 days I've been trying to get in touch with Tito about my tattoo, but he's been incredibly difficult to find... How in the world could one hide on an island this small?
Back to Table of Contents Back to Top of Page
Sunday, February 22, 2004 - If it wasn't for this daily journal, I would have no idea what day it is...
Today was another perfect day...the kind that truly tempts you outside to enjoy it. However, it was also one of those leisurely days where you really don't have to do anything at all to enjoy it.
I awoke to a beautiful day shining through the room windows. I had a great shower (you come to really appreciate showers after not having a good one for over a month), then packed a bag to go out for the day. But I had no idea what I planned to do, so I wasn't in any rush to go outside.
I ended up having a very leisurely brunch (it was already pretty late) with my matron as we conversed and such. Our conversation continued into other subjects that required the use of language books. Since she wants to learn English and I need to improve my Spanish, we've been helping each other out a bit during our many hours of free time. Before we knew it, hours had passed.
This family has 4 cats. 3 of the cats are the children of the other. That mother cat just recently had more kittens, and they're still so young that they can't even open their eyes yet. I had been afraid to go and look at them because I know that mothers are very picky about their babies, and if you touch them, the mother won't care for the kitten anymore...but I found out today that this mother isn't like that! We can touch all the kittens, and it doesn't stop her from caring for them. So I decided to play with them today.
I carried the 4 of them from the front area to the backyard, which wasn't easy because although they're still small, my arms are not big enough to comfortably carry 4 at once, but I somehow made it. They were crying as I carried them so the mother rushed to my side, but she didn't mind at all what I was doing. I put them down in the grass in a shady spot, and the mother quickly sat down with them allowing them to feed. She encouraged my petting, and even helped out when I picked one up out of the litter to hold it. It cried, of course, so I would hold it close so the mother could touch it, but the kittens never stopped crying until I put it back down with the others.
One of the kittens has a cold, so I decided to move them over to a sunny spot, which immediately turned out to be a mistake. The mother instantly picked one up and moved it back to their hiding place in the front. We decided to help her out and move the other three. So that ended my time with the kittens.
It was such a nice day, though, that we moved the kitchen table to the backyard and had a barbecue. :)
The son of this family went camping, but was due back later today. My matron had placed her bed comforter in the bathtub to wash it later, but hadn't done it yet...and if she wanted to do it today, then it had to be done before the son came back because he would definitely want to shower! So she and I took on the task. It took most of the remaining afternoon.
The washing machines here aren't big enough to handle things like that, so she must always wash the comforter by hand...or rather I should say, by foot. She put the comforter in the bathtub then filled it up with water and laundry detergent. Then we got inside and stomped on it, like stomping grapes to make wine. It was actually kind of fun!
But there are many phases to this work. We drained the soapy water then refilled it with water and sprayed Clorox here and there as we stomped again. That water was drained then refilled with water mixed with vinegar. We stomped again. The water was again drained and refilled, this time with fabric softener. We stomped on it one last time to make sure the fabric softener got into the comforter. Then we drained the water for the last time and tried to squeeze as much out of it as we could, then we left it there for the father of the family to carry out to the clothesline in the backyard. It was certainly a lot of exercise just to wash a comforter...but it was kind of fun too. My matron and I had the kind of stupid conversations that you end up having during chores such as that. (I still find it incredibly interesting that I can understand jokes in Spanish!)
The father of the family owns a video rental store, so tonight we watched a movie. Living with a family that owns a video store is like a dream come to life for me. I love movies!
So in the end, I never actually went out today...but nonetheless, it was such a beautiful day!
Back to Table of Contents Back to Top of Page
Monday, February 23, 2004 - I guess yesterday was so peaceful for me that I slept better last night than I have in a long time. I slept so deeply, and didn't even hear the chickens crowing in the night. It was great!
I woke up late, of course. The first time since I've been in this house. I took my time getting ready, even though I had a few errands in mind. I finally got out and on my way around 12:30.
I went to the LanChile office to see if the changes I wanted to make with my ticket were confirmed or not, but I didn't even have to go inside. The man who had helped me last week saw me walking up and came outside to meet me. He said he hadn't heard back from the Santiago office yet, and that he would call the house when he does.
From there I went to (Tattoo) Tito's house. Finally, he was home and his office was open! There were already about 7 people there, all either waiting or deciding. I was in no rush, so I just sat myself down and waited. When he had a moment, he talked with me. And when all his clients were taken care of for the day, it was my turn.
I showed him the latest draft of my design, and he proceeded to draw everything onto my leg. It was now or never...so I did it! My leg is now very sufficiently tattooed. And OH MY GOD did it hurt!!!!! All of my previous tattoos are on the bottom portions of my legs, so those really weren't that bad. But this newest one starts at the top of my hip! I didn't cry, but I did have my own fingernail marks on my arm as he drew out upper hip part of it.
Luckily he started with the upper portion, because that turned out to hurt the most, so when he did the lower areas it was bearable in comparison. And he works very quickly too, so it only took about an hour. I was more than thankful for that!
I hung out at his place for a while, and by the time I finally left, it was a little after 6 p.m. I had spent nearly the entire day there! I went back to the house, where I realized that I was hungry, so I had a nice lunch. I couldn't move well because of the pain from the upper part of the tattoo, but I didn't want to rest. (I don't like to rest during the day because then I won't sleep at night, although everyone here takes naps.) Instead I worked up the energy to take a walk down to the beach. By this time it was about 7:30.
I ran into a friend of mine there. She is Rapa Nui but married an American and lives in California now, but she usually comes back here for the summers. She was about to teach an exercise class at 8:00 and invited me to join them. So I did. I was wearing a swimsuit and a pareau, and still sore from my new tattoo, but what the heck!
It was a little bit of yoga and a lot of exercises using basic equipment like bands, a jump rope and a yoga mat. It was a really good class, but the most entertaining thing about it was that I was taking this class in Rapa Nui! You'd have to pay pretty well to take a class like that at home...
So now my skin is sore from the tattoo, and all of my muscles are sore from the exercise, but what a great day!!!
In fact, I am so happy now that I'm wondering if the lack of confirmation to change my flight is the universe's way of telling me to stay longer... My friend who taught the class tonight asked me why don't I stay here longer with her. I told her it was because of the money, which she completely understands, but what lit that little bulb in my head was the fact that I had been asking myself that same question all day.
Geez...I had a whole 2 days of peace before my mind had to poison itself with confusing thoughts! Shame on me!
Back to Table of Contents Back to Top of Page
Tuesday, February 24, 2004 - It rained a lot. Besides that, my muscles were super sore from the exercise class, and the skin on the upper portion of my leg was still hurting, so I walked around all day like an old lady. I did manage to take a walk later in the day, when the sun broke through the clouds for a short spell. I knew it would be best for my muscles if I gave them a bit more exercise.
Wednesday, February 25, 2004 - I must have been really out of shape because I was still hurting today from the exercise class. There was another one tonight, but I didn't go because I didn't think I could handle it.
There was a sort-of concert tonight across the street at the school. It was a girl from Chile who is on the verge of becoming very famous, but she's known over here because of a TV show called "Rojo", which is a lot like our version of American Idol. A local artist named Mito was also playing with her for the concert, and the emcee was a model named Hotu Iti, who is Rapanui and therefore pretty much comes back here every summer. All the Chilean touristas go crazy when they see him walking around here... I have to admit, he is quite attractive.
Anyway, the concert only lasted a little over an hour, and it was mostly children with their parents, but I enjoyed it anyway. This girl, Daniela Castillo, has got a great voice!
Thursday, February 26, 2004 - I could finally walk again! But it wasn't a nice day, so I spent most of it making a picture CD for a friend of mine, and later in the afternoon when the sky cleared up I went to deliver it. She only had about an hour before she had to go to work, but we were able to catch up on a lot within that time. :)
Back to Table of Contents Back to Top of Page
Friday, February 27, 2004 - I finally confirmed my flight...I couldn't get out earlier. I guess I'm meant to stay here a bit longer for some reason.
Saturday, February 28, 2004 - My matron and I went for a nice long walk this afternoon and found a beautiful little pool, so we managed to climb down to it and I bathed in it for a bit. It was a really hot day, and I wanted to "wash" my new tattoo. It's pretty much healed now, just a bit scruffy looking from the dead skin peeling away.
I finally went out tonight. I'm not much of a night-life person, so during this entire trip I have not yet gone out. Tonight was the first time, AND it's also the first time that I've gone out since I broke up with my boyfriend here. I went out alone, but I didn't stay solo for long...especially once all my friends found out that I am no longer attached. All of a sudden I had a whole list of guys willing to "be my friend."
I should mention that the men here are very aggressive, and take advantage of ANY opportunity that presents itself...
Luckily I've been here enough times that I know a lot of people and I know how to handle the guys, so I wasn't in any trouble or anything. I went to the first place, a restaurant with live music, and it was packed. The music ended around 3 a.m., and at that time everyone migrated over to the disco. Groups tend to separate once at the disco because everyone in there knows each other, so I found myself roaming around, with no real home base. I danced a bit, then when I didn't see anyone within site to hang with, I left. I felt it best to leave early anyway, while everyone was still busy dancing, because that way I was guaranteed to leave alone. (I didn't want anyone to try and accompany me...)
But, without giving away any details, let me just say that it was an interesting night. And it feels good to be single again.
Back to Table of Contents Back to Top of Page
Sunday, February 29, 2004 - I spent the afternoon with a girlfriend of mine. She's got kids, but they were all at the beach so she was enjoying a much needed rest when I found her. We talked for a few hours, then the kids came home. After that we went out to find her husband who had gone fishing earlier. He was still fishing, so she tried a couple of times, and as it turned out, she was good luck. Thanks to her the total catch for the day was doubled.
After that we went back to the house and, most ironically, all ate pizza for dinner. It was great time. :)
Monday, March 1, 2004 - I went walking a bit today. It was sunny and hot. Tonight we had a party at the house because the son of the family that I'm staying with is leaving tomorrow to go back to school on the continent. He had all his friends over, then around 1:30 a.m. they all went out together.
My girlfriend from Hawai`i finally called me! I didn't have a phone at the house I was staying at before, but as soon as I moved to this new house I emailed her to give her the number. But for some reason she hasn't been able to get through until today. So we talked for a couple of hours and I caught her up on everything that's going on over here. The next time she calls she's got to catch me up on everything that's going on with her. There was just too much to share everything in one conversation!
Tuesday, March 2, 2004 - We went to the airport today to see off a family member. Pretty much everyone was at the airport...the flight was full of kids returning to school. This was actually the flight that I tried to get on but couldn't, and after being at the airport I could see why. We spent about 2 hours there, then finally returned home after everyone boarded.
Being at the airport in Rapa Nui is always an interesting experience...I just can't explain it.
There's one thing I just have to mention. I saw a father kissing his son goodbye, on the lips. This father is a man's man - he was in the navy and is kind of gruff in his behavior, yet here he was kissing his adult son on the lips. I thought that was so great! You'd never see that in the United States. American men are way too homophobic to show that kind of emotion, even to their own offspring. I think it's a shame that these men can't be more comfortable with themselves and their emotions, and can't even kiss their own sons when they want to. That's just my two cents about the subject.
It was a super nice day, so after lunch I went for a walk. I laid out at the beach for about a half hour, but left once I got thirsty. All in all it was a very lazy kind of day, without a whole lot to do after the excitement of the airport.
Back to Table of Contents Back to Top of Page
Wednesday, March 3, 2004 - I walked across town twice today. I wanted to visit certain friends, but I was never able to find them at home. I guess luck was not with me today. Wednesday's here are sort of dead...it's the middle of the week, and everyone is resting from all the partying they did over the weekend and all the working they did on Monday and Tuesday. Then everyone starts to gear up for the weekend again starting Thursday. It's kind of strange, but that just seems to be the way things turn out.
Today was super hot and sunny...the only thing really to do was go to the beach, but the tiny little beach here in town is so crowded that I don't enjoy it much. At the entrance to the water most of the young boys just learning how to boogie board are playing around, so you have to kind of wait around for an opening if you want to go for a swim. There's no real sandy part to speak of, and if you lay on the grass you have to deal with the ants that sooner or later bite you where you don't want to be bitten. So I chose not to hang at the beach today.
However, I did find out later in the day that I can sunbathe from the comfort of my own bedroom. That's a bonus!
Thursday, March 4, 2004 - What an ugly day! I'm spending most of it inside updating this website and making notes on all the various projects I need to start on once I get home. In a place like this, where most of life is enjoyed outdoors, there's not a whole lot to do when it rains. I can just imagine how boring winters are here! And it's not like other places where when it rains you can go to the mall or the movies. There are no malls or theaters here! And there's only the one TV station...
Because of our limited viewing choices, pretty much everyone is engrossed in a Mexican soap opera that's being broadcasted over the one TV station here, every weekday from 12:30 to 2:30. I even laugh at myself, because I'm getting into it too. But on the plus side, I'm able to understand a lot of what they're saying now! :) Even soap operas can be an effective teaching tool.
All the children went back to school today. I was really surprised to see so many people out on the street at 7:00 tonight...but it was because they were all picking up their kids after their first day back, then going to the market for dinner supplies.
Back to Table of Contents Back to Top of Page
Friday, March 5, 2004 - Yucky day again. I wrote a lot of e-mails. Went to the internet cafe to connect, where I received an e-mail from Miss T. She's threatening me with 'defamation of character' after noticing that I stated her name in one of my e-mails back in 2001. (I have to call her Miss T. because if I mention her real name again, I'm "defaming her character"...) My feelings on the subject are this - if she doesn't want her character defamed, she shouldn't have done the things she did in the first place. You can't go around treating people the way she treats people and not expect anyone to talk about what you did. (Notice I didn't say that anyone was speaking "badly" about her. That's because whatever anyone is saying is FACT, and therefore cannot be termed "badly".)
Let me just note here that these e-mails have been posted for over a year now, and I have evidence that she has been to this website and has read these e-mails at least a year ago. I think it is very coincidental that only now she decides to 'threaten' me, after I had just seen her here on the island and refused to talk to her.
Let me also just note here that I spoke with others here on the island that knew her from when she was here before, and from what they've told me, it seems as if quite a few of them didn't want anything to do with her this time around. I suspect that she's just jealous because a large portion of her so-called friends here are no longer her friends, while all of my friendships are still very much intact. Or, perhaps it could be because she saw me speaking with a very close friend of mine whom she dated before, and wants to get back together with, but he didn't want another go with her. Who knows? Anything's possible.
And finally, let me note this fact about the island itself: This is a small place. Everyone knows everyone else. And although the people here don't look like they're watching you, they are. They know everything and they remember everything. No one can ever get away with anything here. The people here are their own personal judge and jury. In this case, she treated people badly here, and that was over 4 years ago, but everyone still remembers, and trust me when I say that conversations between people on the island will reach a lot more ears than my little e-mail ever will.
However, because I need to protect myself (although I feel sure that whatever I had to say about her will not affect her character in any way...she'll destroy herself soon enough) I went and changed all the names in my previous e-mails. Unfortunately I can't post any changes until I get back to Hawai`i. I can't get an internet connection strong enough to upload the file. I've tried 3 times already... So Miss T. will just have to wait for her false vindication.
Back to Table of Contents Back to Top of Page
Saturday, March 6, 2004 - Today is gorgeous! The sun is shining strong but there's also a wonderful breeze to accompany it. My matron and I went to the airport early this afternoon to see someone off, but because it was such a beautiful day we decided to walk back home instead of catching a taxi.
At that point we had to cook lunch, so we spent the next couple of hours inside, starving. Once lunch was finally done, we were getting ready to go for a nice walk down to our little "piscinita" along the shore...but before we could leave, some guests arrived.
My matron has been babysitting for one of her friends since Wednesday. This woman works at the school, so since she's gone back to work my matron has offered to watch the baby in the afternoons, from 2 to 7. But so far it has proven to be a very difficult job. My matron has 3 adult children of her own, one grandchild, and is a godmother to 2 more, so she knows how to care for babies...but this infant cries non-stop from the moment she gets here until the moment her mother comes to pick her up. It's been stressing and tiring...and it's only been 3 days so far.
We suspect it's because the mother is a broad woman. She's heavy and strong, like a really protective bear, and the baby spends pretty much all of her time in her mother's arms. But my matron is small, like me, so the baby feels insecure. We were hoping that she would get accustomed to the change, but that hasn't happened yet.
Anyway, after 3 days of this non-stop crying, we were all enjoying the break. But then the woman showed up, with her entire family in tow. Mother, baby girl, 2 sons (9 and 10), husband, AND another man who I didn't know. And they were hungry. So all of a sudden we had to feed and water an entire family.
Now, having one or two unexpected visitors is not a problem, but when you bring your entire family over unannounced and expecting food, that's completely different. And especially since we were all so tired from having to deal with that crying baby for the past 3 days, the last people any of us wanted to see on the weekend was that baby or her mother again! But yet she stayed for hours, and only left when the man of this house finally told her to leave because he wanted to sleep.
Over the last couple of weeks that I've had to get to know this woman, I've decided that I really don't like her. If she comes over, and I happen to be working on my computer in my room, she calls me out of my room to come and converse with her. But I really don't know why she insists on speaking with me, because she never has anything good to say. She calls me out of my room, then proceeds to talk only to the matron of the house. When she does talk to me, she insults me. She calls me "mauku" (grass, which is what they call the unwanted tourists, even though she knows I'm Hawaiian and not like other toursits), and she calls me a "conti" (which is what they call the people from Chile, even though she knows I'm not from Chile), and she calls me "indiano" (meaning Native American Indian, which I am, but she's using it in a derogatory way). She asks me over and over again if I've gotten to know HER island, and when I say that I have, she always acts as if whatever I've experienced is not good enough. She asks if I've gone camping, so I say that I have, then she asks for how long. One day, I tell her. Then she says that one day is not good enough and that I need to go for a week. What can I do? The family that I went with only stayed for one day...and I'm not about to go camping by myself.
In addition to her irritatingly high and squeaky voice (so strange for her body) and her very choppy style of speaking, this woman is exhausting, and she obviously doesn't realize when she's being rude. I suspect that she needs to treat me the way she does simply because she herself does not look Rapanui at all, and probably had to put up with a lot of crap when she was young. But instead of learning from it and improving herself, she's just passing on that negative behavior to anyone that she can target...such as me.
But even with that in mind, I couldn't take much more of her, so I gladly accepted the opportunity when my matron asked me to accompany her to the store. (She wanted to get away as well...) We went to the store to buy a phone card, then to another store to pick up pictures, then I went alone in search of another friend I wanted to visit while my matron had to return to the house. She is, after all, one of the hosts of the house.
I couldn't find my friend, but did manage to find her husband and children at the beach, so we all chatted for a bit. Then I returned to the house, hoping that woman would be gone. She wasn't. When the man of this house finally dismissed her, my matron went to lay down for a rest. There was still enough time for us to walk to Tahai to catch the sunset, but we decided against it. Instead I walked across town to see if I could catch a couple of other friends.
I managed to find my friends and sat down for a chat, where they proceeded to inform me that they were going to their aunt's house for dinner and that I was coming with them. Their aunt's house was super nice - not like any of the usual houses you see here in Rapa Nui! All the houses around here look somewhat poor and as if they were all self-made (which they probably were), but this house was beautiful! I guess you could say that it looked like a well-constructed house, like you would see in Hawai`i.
The dinner was absolutely wonderful as well! The women in this family really know how to cook, beyond anyone's usual cooking skills. The meal was so great that I felt enormously guilty for not being able to eat it all. I wanted to...but my stomach just wouldn't allow it. The table was immaculately decorated as if we were at a fine restaurant, and the people sitting at it were cultured and sophisticated yet down-to-earth and real at the same time. It was a marvel to see how the conversation kept switching between deep subjects and light, between Spanish, Rapanui and English. I just sat in awe for most of the evening.
The one down side for me was that all of these people were drinkers, and I'm not. The before-dinner cocktail was enough to satisfy me for the entire night, while everyone else had their cocktail, 3 or 4 glasses of wine during dinner, and some whiskey and kaiparingas (a drink with lime and sugar and a brazilian alcohol) after dinner.
I was also hoping to get some dancing in, since tonight was my last official Saturday here, but it turns out that Topatangi, the best place to dance, would not be having live music. A cruise ship arrived today full of Japanese tourists, and the group Topatangi would be performing on the ship tonight. So after dinner I went home. I may not have been able to dance, but I still had a great time!